Boldly Into The Future With Jupiter In Pisces 2022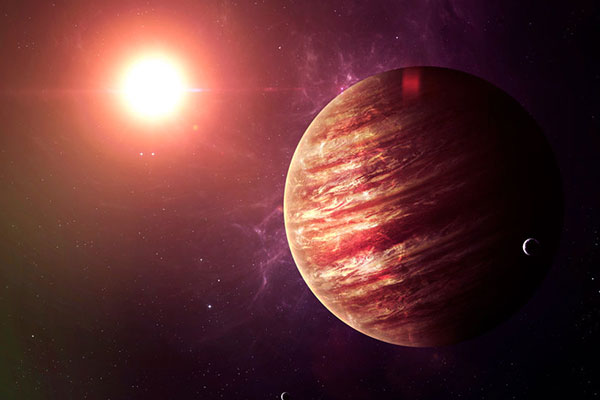 It's a new year and I feel the need to exhale and wipe the sweat off my forehead. We all made it through a very intense 2021. I know I'm not the only one to feel the sense of relief.
Astrologically speaking, Saturn square Uranus was no laughing matter in 2021. I personally know many people whose lives were shaken. We've all taken a hit from the pandemic, losing loved ones, jobs, and our emotional sense of security (Uranus in Taurus).
And then for a brief time, from May until July, Jupiter, the planet of hope, freedom, and happiness, dipped its big toes into the ocean of Pisces with many public health precautions lifted and optimism returning.
We nervously stepped out, albeit a bit 'grungy' looking. Fashion became comfy loungewear, the beards were left bushy, and women owned their greys. But we ventured out of our caves and life began to stir as the sun's rays nourished our now socially awkward selves.
It was nice while it lasted.
Then Jupiter went back into Aquarius, once again cohabiting with the Scrooge of the planets, Saturn, and we went back into our cocoons, experiencing increasing shell shocks as Saturn and Uranus completed their final square dance right before Christmas. Polarizing politics, flights canceled, families torn asunder.
And many celebrity deaths in the news this past two years, including our beloved Betty White to close out 2021.
But, the first four months of this year we will once again feel the benevolent optimism, miracles and good fortune of Jupiter returning to Pisces shining its light in the world! Jupiter will do the same again at the end of October to finish out the year.
Draw the art you want to see, start the business you want to run, play the music you want to hear, write the books you want to read, build the products you want to use – do the work you want to see done ~ Austin Kleon
On April 12th, Jupiter will also be in a partile conjunction with Neptune in Pisces and I can't wait to see what variety of artistic joys and pleasures the imagination will bring to our red carpet runway. In general, we will be expanding and creating this year like it is nobody's business, and whatever we envision will become the new norm.
Artists, creatives, inventors, innovators, thought leaders, influencers, take note: the time has come to pay attention to the 'downloads.' Become more aware of your dreams, intuitions and inspirations in the coming months. Jupiter will be fueling us with the faith we need to step boldly into the future.

About The Author: Tracey

For 11 years, Tracey's predictive practice has taken her down the rabbit hole, where she's amped up her intuitive gifts by mastering new tools that are accurate and cutting edge. She began with Tarot, Numerology, Soul Path Energy Clearing and Natal Astrology, reading for her one-on-one clients in her private practice, at fairs and festivals, and at private parties. Her newest technique, Horary, is popping up on new apps and on social media. Horary is a predictive and magical form of astrology like a psychic reading, with a chart cast for the moment and quickly read by a highly trained practitioner in the art. Tracey currently lives in South Florida, but she maintains a busy practice with clients situated mostly in Los Angeles, NYC, Chicago, Atlanta, and Palm Beach. Past clients she has worked with include a well-known Disney actress, a comic book icon, an Emmy nominee, a luxury hotel entrepreneur, and the founder of Ben and Jerry's ice cream. Tracey was asked to be part of a panel for an exciting new YouTube series sponsored by the prestigious Wessex Astrologer. She is also a successful sci-fi and fantasy author with a new book recently released to rave reviews. You'll have a magical trip when you hop aboard Tracey's exciting Horary bullet train leaving the station at PsychicAccess.com.