The Soul Purpose Of Your Life Lessons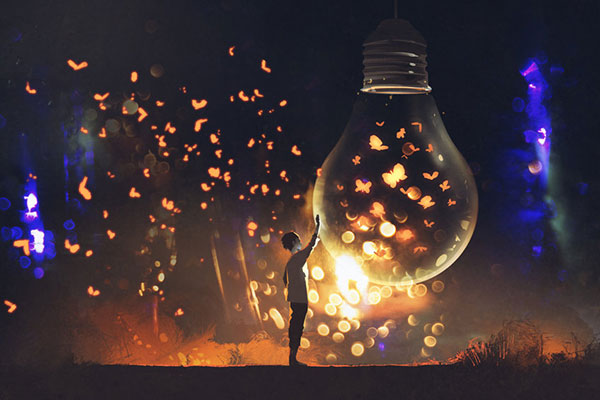 Each one of us arrived on the planet with a hand-picked bundle of life lessons we signed up for before birth. These challenges serve as the corner stones our life journey and spiritual path.
Some of our karmic lessons are fun and exciting, while some can be shockingly difficult, even traumatic. How you will ultimately manage to handle them is a lesson within itself.
Our lessons are what will bring us to our highest good in this lifetime, but only if we manage to truly learn from them. Unfortunately, we sometimes tend to hold on to denial and simply refuse to learn. If learning your lessons have slowed you down, rise up and seek the purpose. Begin your move forward to achieve all that has been laid on your life plate.
Life lessons must be dealt with in a manner that will help you gain insight, and possibly even humble you, to seeing life and the world in a different light. Our lessons are however never meant to devastate or destroy us. In the extreme it might bring us to a dangerous edge of realization, but in the end it will always bring forth our most hidden qualities and profound gifts and blessings.
If we take our lessons head on, one by one, and learn each one of them fully, we will never have to learn that same lesson again. But if we choose to block the process and refuse to see the truth, we will experience it over and over, until we have learned.
Over the many years of doing psychic readings, I have found people with benevolent hearts often have many more life lessons to learn. Often these people are spiritual lightworkers or serve in the helping and caring professions And because of their empathy, loving kindness and compassionate generosity towards humanity, nature and all the sentient creatures of the earth, they bear a heavy responsibility in the world. They are the anchors of goodwill toward mankind. They are the keepers of joy, truth, peace, and hope; the Universal healers and earth angels.
There are no mistakes. The events we bring upon ourselves, no matter how unpleasant, are necessary in order to learn what we need to learn; whatever steps we take, they're necessary to reach the places we've chosen to go ~ Richard Bach
Their paths can be very challenging, to say the least. They tend to struggle with their lessons, repeating many of them, over and over. With hearts so loving and ready to help their follow man, they have a tendency to get lost in others' problems. They have the tendency to enter difficult, sometimes toxic relationships with those who are less benevolent, in the noble hope of helping them overcome their shortcomings and find healing. You see if a humanitarian marries a humanitarian, their understanding to all love is unconditional and and they can lean together, as they help bring love, joy and healing to the world.

About The Author: Krystal

Krystal's psychic talents with people and animals are as remarkable as her non-psychic adventures. Divinely gifted with multiple avenues for reading energy, she's hosted TV and radio psychic shows that quickly skyrocketed to #1. She has read for musical celebrities, provided lectures and is an Ordained Minister who has performed marriages and eulogies. She was also the first female race car driver, holding 4 titles, her accomplishments immortalized in a book! For over 4 decades, she has connected with her Guides, receiving visions and info from just the sound of a client's voice, and she's taught many devoted pupils to tap into and harness their own special gifts. From her dream home in Ohio on 200 acres that house a menagerie of animals, including mini-horses, Krystal can be found whittling walking sticks on her porch that tell a person's life story, and her readings will hone in on your unique life story, providing clarity on any concern. She brings balance, love, and healing, not to mention love and light to your life path. She has 12 natural spiritual gifts that require no tools to get the message across. Her guides offer detailed insights on all you need to know at the moment you enter her session. If you would like a reading with a psychic prodigy who's been reading since the age of 5, you can find Krystal at PsychicAccess.com.