Journeys And Destinations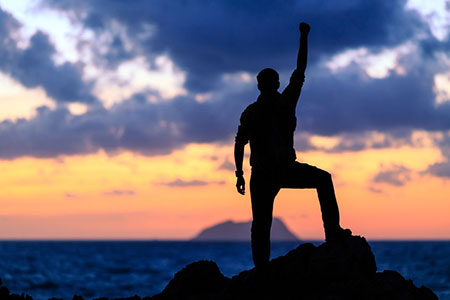 One often hears the saying "It's about the journey, not the destination.' But what does it truly mean? I believe the events of the past year has brought many of us to a deeper understanding.
The importance of the 'journey' became more evident with so many cultural holidays, birthday parties and family gatherings that had to be cancelled during the worst of the pandemic. For example, the significance of planning these special events became especially obvious this past Christmas, as well as the many cancelled festivals here in Spain.
The Christmas holiday season is usually a hectic time, with much hustle and bustle, including the mandatory family conflicts or 'differences of opinion.' But the joy of the season leading up to Christmas and New year is typically a time of excitement, especially for children.
People normally spend lots of time planning these celebrations and the excitement leading up to any gathering is often more fun than the event itself! Not having these occasions to look forward to has created a void in the lives of many people all over the world.
Instead, Christmas 2020 was a difficult time for many. It certainly brought up a myriad of personal challenges and negative emotions, particularly for those unable to visit loved ones, or not being able to have relatives home for the holidays.
Here in Spain, the locals are constantly planning their many fiestas. Each town and province has its own special festivals and cultural traditions, especially in the summer months. I have even witnessed the locals take to the streets in very cold weather, just to enjoy the vibe and camaraderie!
The Spaniards have a deep sense of community and they love letting their hair down whenever they can. Having grown used to the culture here, it made the silence of the empty streets this past year even more jarring than it might have been somewhere else.
Sooner or later, we must realize there is no station, no one place to arrive at once and for all. The true joy of life is the trip ~ Ann Landers
In my office, I often glance at a framed copy of Desiderata, the beautiful poem by American writer Max Ehrmann. This famous poem reminds us that it is the experience, challenges and diverse people we meet along the way (journey) that will enrich our life – not the reward or end result (destination).
For example, by setting goals for our life and staying focused on reaching them, it is not the results that bring us the most joy, when we finally do get to the finish line. Instead, it is the many challenges, 'curveballs' and 'high-jumps' we overcame along the way that brings the greatest sense of achievement and fulfillment.
We are often surprised in difficult times by our own resilience, and we tend to discover inner strengths we never knew we had. There are times we want to throw in the towel and simply give up, but somehow, we always make it through! It may even feel like an anti-climax when we do get there, but it's a feather in our cap anyway!
The concept of the journey and the destination also brings to mind a young doctor who came to me for a reading many years ago. He was delightful and his staff and patients loved him at the local hospital. He was well thought of in the community and his family was very proud of him.
However, within minutes of him sitting down for his session, he said: "I absolutely hate what I do, and I want to do what you do." But, as I looked into his future potential, the reading revealed that he wouldn't be abandoning his profession after all.
The journey is never-ending. There's always gonna be growth, improvement, adversity; you just gotta take it all in and do what's right, continue to grow, continue to live in the moment ~ Antonio Brown
Instead, I was shown that he would increasingly expand his mainstream medical education into holistic therapies, energy healing and alternative modalities. In fact, he would become sought-after as having a 'special touch' and many great successes as an alternative medical professional.
Spirit also revealed that he was a highly sensitive empath and a born medical intuitive. He already showed a strong ability at this point in his career to read energy and this would intensify once he started doing the work he was always meant to do.
The future looked bright and fulfilling for him, and he was going to bring much peace, healing and comfort to many patients and their families – often just from his mere presence. This young man not only had a remarkable destination, but also a very unusual journey to get there.

About The Author: Shani

Shani is a qualified practitioner in Reiki, aromatherapy, reflexology, body spin, and animal telepathy who received psychic development training at the Arthur Findlay College of Psychic Research in England. A published writer, her articles and predictions have appeared in several respected magazines and on psychic websites, and she has read for many celebrities and even heads of state in Africa. Because of her empathy, people find it easy to connect with her. Every month, she attends a psychic circle and the information that comes through from Spirit never ceases to amaze everyone present. Though she was born in London, Shani has traveled the globe and has studied the art of African Mysticism, bringing her unique flavor to those seeking her incredible talents. What she has taken away from her many travels abroad, is that there is always a sort of longing clients have to be connected to the source of their being. Get a reading with Shani at PsychicAccess.com.