July 2020 Weekly Astro Forecasts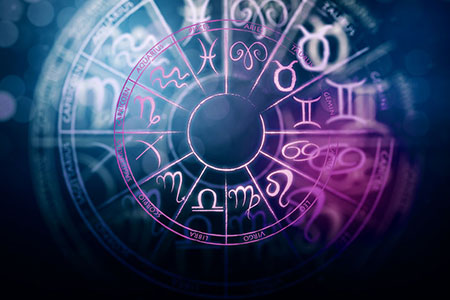 July 6 – 12
Mercury will go direct this Sunday, after three weeks of shifting our perceptions and interfering with our movement. However, bear in mind it typically takes a week to straighten out completely, after it turns around, so we're not out of the woods yet!
Misplaced cards or documents, electronic glitches, and emails and texts that aren't sent or received may still happen. Continue to practice patience to see what the messages are behind Mercury's shenanigans!
The Aquarius Moon could shift our movements on an hourly basis on Monday or Tuesday, so don't hang on to your plans when they go astray! The Pisces Moon will take center stage on Wednesday, moving us through the rest of the workweek in flowing and easy-going ways.
Action is the theme over the weekend, as the Moon charges through Aries and energizes all our movements. There won't be much trouble on Sunday, as the day Mercury turns around and changes direction is usually fairly benign.
July 13 – 19
With virtually no astrological antics going on in the heavens this week, we can sit back and relax, or take a vacation from the stresses of life in general. Let's tackle our most pressing jobs on Monday, Tuesday, and Wednesday, as the Moon travels through grounded and practical Taurus.
We can target Thursday and Friday as catch up days and spend our time chatting, researching information or socializing, as the Moon dances through Gemini.
A loving energy will surround us over the weekend, as the Cancer Moon has us focused on friends, family, and home. Mercury should be clear of its antics by now, making for a fun and easy-going Saturday and Sunday.
July 20 – 26
The week starts out with a New Moon in Cancer, the second of the month. It's very rare that a New Moon or Full Moon will occur in the same sign in the same month, so this second New Moon carries a stronger and more concentrated energy that reminds us to remain loyal in our quest for security, family, and home.
The Sun will move into energizing Leo on Wednesday, pulling us out of our lazy days of summer and into action. We've just got a few weeks before we'll have to get back to our regularly scheduled disciplines and activities, and even though work calls, the tasks will be lighter and the demands fewer. Translation? This is the month we should focus on enjoying ourselves, restoring our vibrations and exemplifying the generous, loving and self-preserving traits of Leo!
We could get caught up in details and find ourselves nit-picking or trying to force our ideas on to others when the Moon cruises through Virgo on Thursday and Friday, making this a good time to decide if we 'want to be right, or happy?' Trying to force our agendas on others will only work against us, so keep that in mind as you express your thoughts to others. Thankfully the weekend will unfold under a balanced Libra Moon, allowing us to integrate the astrological shifts of the week and restore our equilibrium.
July 27 – August 2
A relatively quiet time will unfold this week, allowing us to catch our breath and soak up the rays of the heart-centered Leo Sun. The intense focus of the Scorpio Moon will enable us to get a lot done, so utilize Monday and Tuesday as the time to approach detailed work and access elusive information we need to get things moving.
The Sagittarius Moon promotes fun and social activities, so even if we are working hard, those around us will be more interested in chatting or engrossed in their cell phones. Take a hint, they know what they're doing! Friday and Saturday's Capricorn Moon are great for physical activity, so plan a hike to the mountains this week or tackle that unkempt garage or closet you've been stalling on.
Sunday's Aquarius Moon could hold a few surprises in store, connecting us with long lost loved ones over the internet or supplying a bright new idea we'll want to pursue.

About The Author: Susyn

Susyn lives in New Mexico, and offers Psychic Guidance, Astrological Insights and Channeled Messages that will change your life! Her credentials are top-notch and include a doctorate in metaphysical studies and certifications from The American Association of Professional Psychics and The American Tarot Guild. She's also a published author, with two metaphysical books under her belt, and has authored numerous articles and horoscope columns. In addition to her readings, Susyn is also a mentoring practitioner who teaches others how to master their own gifts, raise their vibrations, and empower themselves. A sought after guest on numerous radio programs, she has also hosted her own radio show. If you're looking for one of the truly bright shining stars who can also read them with an accuracy that will astound, look no further. You can find Susyn at PsychicAccess.com.