Moving On After A Relationship Breakup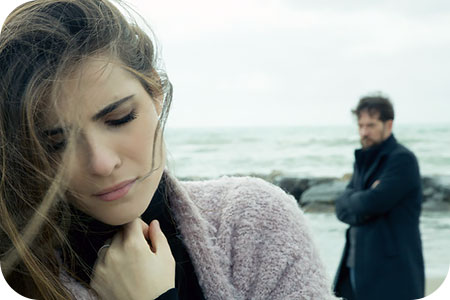 I sometimes have clients who are struggling to move past a recent break-up, or they want to know if they will get back together with an ex. Focusing on the past, by wanting to go back to a happier time, or a relationship that left us sad when it ended, prevents us from living fully in the present. And this may be blocking your path to true happiness.
On the flip side, sometimes the universe will block your forward movement, because you are not truly ready for it. If you need to go through a period of grieving the past, do so in the healthiest way by looking towards the future.
The next chapter for you will be richer if you focus on the path ahead, be it with your ex in a new realm, or someone new. Just know the energy that you give out when you are stuck in the past does not welcome new relationships into your life – at least not healthy ones.
No one wants to go through the pain, sadness or loneliness of a breakup. In my mid-20's I ended a very serious five year relationship. He had already bought the ring. I knew we were close to making a bigger commitment, but he had broken my trust many times in the relationship.
So, as I looked towards a future with him, I knew I no longer wanted to continue. The relationship ended abruptly and all contact with him was severed, like a death. As I look back I realize it had to end this way, as the relationship was only going in one direction, and I no longer wanted it, even though I still deeply cared for him.
Cry Forgive. Learn. Move on. Let your tears water the seeds of your future happiness ~ Steve Maraboli
I used to wonder why the relationship went on for so long and recall that I always focused on the good things… and avoided facing the bad. It was like I only wanted to read the good parts of the story, and ignore the bad stuff.
When I finally moved on from this relationship, I went through a long period of sadness and grief. But, I never looked back. I took time to visualize what I really wanted in my future and became so much stronger in doing so.
So, how do you move beyond the past? Mourning loss and finding closure really has no set formula. You have to find the recipe that works for you. For me it was making even more changes than the breakup itself. It included making a dramatic change in my hairstyle, moving to a different part of the city, living alone for the first time in my life, taking time to connect with my friends, and travelling to new places.
Sometimes the hardest part isn't letting go, but rather, learning to start over ~ Nicole Sobon
I had to put myself in situations that were highly unfamiliar and uncomfortable, including blind date and online dating! But as I put myself out there, I started a new chapter and became happier than I had been in years. The more I put positive energy out to the universe, the more positive energy I received back.
Looking backwards should never be your focus. You have a choice how you react to every situation in your life. So, look inward and forward! The sooner you move on to the next chapter, the richer your life can become.

About The Author: Amy

Amy resides in Arizona, but through her extensive travels, she has accumulated much knowledge and love for other cultures. She is a member of the Southwest Tarot Readers Association and follows her local Arizona chapter of Astrology. Amy has been a featured guest on metaphysical radio shows, she's provided readings at conferences and corporate events, has delivered lectures on developing your own psychic abilities, and she has shared her expertise on Tarot and Astrology, having earned her certification in both disciplines. Amy grew up seeing orbs and feeling energies but brings over twenty years of practical experience to the table as an accurate Psychic, Tarot Reader, Astrologer and Medium. She has read for hundreds of clients, including one very high-profile crooner! She is always expanding her metaphysical tool belt, offering her clients many delights on her magical menu, including channeling, dream life interpretation, crystal healing, and past life exploration. If you'd like a powerful reading that will also empower you to lead a happier, more rewarding life, you can find Amy at PsychicAccess.com.