Healing Your Family Lineage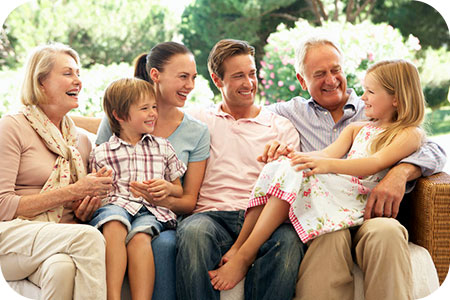 Have you ever heard a whisper from your ancestors that is clearly guiding you? Sometimes it also comes as a gesture of approval. I have heard my fair share, including one of my dearest family members whispering to me, and calling me by name, as she left her hospital bed at the time of her passing. It was so clear, sacred and spot on! She was letting me know how to deal with issues that would be coming my way after her passing, because she would no longer be there to protect me. And, oh, the validation! It meant so much – far more than my mere words can express. Stemming the flow is indeed observed by our ancestors.
Every lineage has wounds that are passed along throughout generations. The trauma is deeply ingrained in our ancestry.  There are no exceptions. Lucky are those of us who have chosen to affect the healing of these imprints. Usually, in a generation, it is the task of the person that is most misunderstood.
If that person is you, it is your sacred task and a path of honor that is earned through hardship on many levels, especially familial relationships. No worries. Your ancestors are guiding you. If you listen closely, you will hear them speak encouragingly. And, be sure to watch for indications of their presence. Indeed, they are witnessing for you.
Gratitude for the opportunity is a key element in the healing process, along with sending love to those that have harmed you due to a lack of awareness. Imagine the pain they are experiencing, with little to no understanding of how to cope. In fact, they hide it well underneath their superior appearances, but they're stuck in fear and hate that they try to eliminate through passing it on to you. Remember, they're doing you a favor by offering the opportunity for learning how to process deeply at soul level. Nothing of value has ever come easy.
You are a link in a chain of causation that stretches before and after your life for a thousand generations ~ Rev. Chris Michaels
Complicated process for all concerned? You bet. Worth it? Absolutely. It is the mission that makes you whole if you choose to accept it. And, in making yourself whole, you promote the healing of the entire lineage.
Now, allow your ancestors the luxury of celebrating every time you do the work. Trauma travels through family lines until someone is ready to heal it. Join your ancestors in appreciating the sacred alchemy of the path to healing. It is of the highest order and a path of honor. It is unconditional love in its fullest expression.

About The Author: Mountain Sage

Mountain Sage's profession is Metaphysical Academics. Her extensive training includes Oracle, Healing, Universal Laws & Principles, the Sacred Circle and Psychic Shielding. Focus includes Ascended Masters, Altars, Minerals, etc. She holds the great honor of Oracle Carrier by her tribe due to her outstanding psychic ability, passion for the psychic realm, integrity and sacred work. Get a psychic reading with Mountain Sage at PsychicAccess.com.


This site uses Akismet to reduce spam. Learn how your comment data is processed.