Becoming Your Best Self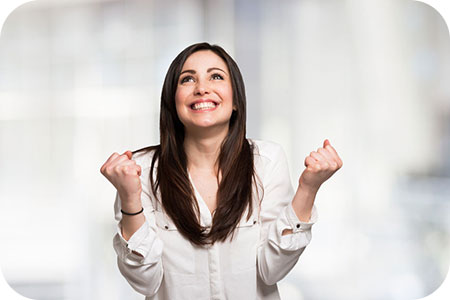 Know that Spirit is always beckoning you to become your best self. Stay open for the positive to emerge and, with open arms, joyously welcome the blessings of health and wellness, inner peace and wisdom, blissful love, streams of prosperity, and all that your heart desires.
Make a huge effort to quiet the chatter in your world and listen to your inner voice. This may mean muting your television, or not checking in with social media as often. Your quiet time might also manifest through long walks in nature, or soaking in a tub of warm water scented with your favorite essential oils and surrounded by candlelight.
However you choose to silence the outside world and tune in to the sacred realm, trust that your experience will be golden as Spirit will be guiding you to become your best self ever.
Know that you have the gift and ability to visualize and actualize the life you are seeking. See your life as you would love it to be, and ask Spirit to help you define your very best self. Often we set the bar far too low for our best selves. In this manner we cheat ourselves and miss out on fulfilling the divine purpose of our lives.
Think about individuals from the public arena whose early lives may have been limited by humble circumstances. Had they not pushed beyond the borders of their small worlds, we would have never had the opportunities to enjoy their gifts and successes.
Change equals self-improvement. Push yourself to places you haven't been before ~ Pat Summitt
J.K. Rowling, the British author and screenwriter most recognized for her internationally acclaimed Harry Potter series, once struggled to make ends meet as a single mother.  But she allowed herself to be guided by a vision that was far greater than the limitations that held her in poverty. The result of listening to her inner voice manifested as the publication of that first book.
The first three installments of her children's series made it to the top three slots of the New York Times coveted best-seller list, following similar accolades in the United Kingdom. To date, the series has sold more than 450 million copies worldwide and has been adopted into a mega-successful film franchise.
Just as J. K. Rowling and others have done, so can you! Dare to be bold. Dream big and make yourself the star of your own show. Once you have a handle on how you would like to transform your world, create a plan to achieve it, and stick to it no matter what.
Day by day, check off the smaller steps you have made that lead to the bigger steps. For example, if you would like to improve upon your health, learn to prepare healthier meals or commit to working out three days a week. Pretty soon you will be a master of holistic meal preparation in your own kitchen, and you'll have a few muscles to flex and show off.
There is only one corner of the universe you can be certain of improving, and that's your own self ~ Aldous Huxley
If you are seeking love, consider joining a social club that caters to singles. If you desire a partner who enjoys the arts, frequent galleries and museums, and purchase tickets to a show at your local performance house. If you want to establish a new business, join your city's chamber of commerce and begin networking with other like-minded souls.
Remember the old adage, like attracts like. Pretty soon you will be manifesting the life you desire by taking steps, small and large, on your rightful path. Each step will lead to the next as you complete the goals you have established. Affirm that you are the captain of your own ship and you have the power to sail where ever you desire.


About The Author: Shawna

Shawna lives in the American Southwest and is a third generation Spiritualist and Clairvoyant. She recognized her own gifts at a young age, fully embracing her calling as a Clairvoyant, Medium, Spiritual Astrologer, Tarot Reader, Aura Reader, Water Reader, and Healer, training under the tutelage of some truly gifted mentors. Shawna utilizes her natural psychic gifts to help individuals navigate through personal challenges and discover the higher manifestations of their life paths. She's provided positive, spiritually responsible, and ethical readings in-person, over the phone, and online, and has read for clients in Los Angeles--at psychic fairs--and at the Crystal Gaze Spiritual Center, in Lakeland, FL. She is also a trained practitioner in Clinical Herbalism (University of New Mexico), Ayurveda Medicine (San Diego College of Ayurveda), and Reiki. Shawna has channeled messages for political leaders, celebrities, and has accurately predicted the outcome of national campaigns, as well as a big career opportunity for a talented actor that resulted in a Tony Award! If you'd like an enlightening and empowering, full-spectrum of guidance, you can find Shawna at PsychicAccess.com.


2 Responses to Becoming Your Best Self