The Magic Of The Plant Kingdom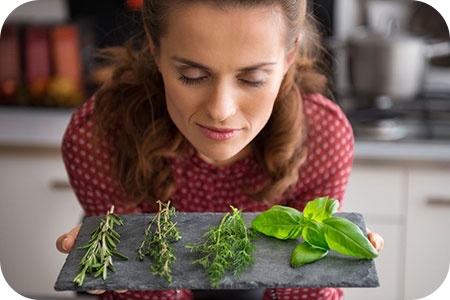 I recently enrolled in a course to become professional herbalist. Herbs are something I've always been interested in. I wouldn't say I have a green thumb for growing plants and gardening, but I certainly do love immersing myself with the herbs. I love combining them with oils, making tinctures and herbal remedies, and doing all of this in a magical setting with candles and other healing modalities.
One of my herbalist instructors said something that stands out for me. She said that you don't need to be a great gardener, farmer, or botanist to be an herbalist. She went on to say that many of her greatest students and graduates have been urban dwellers who live in big cities. Rather than growing and harvesting their own herbs, they purchase them from trusted suppliers, both locally and online.
The interesting thing I realized, after starting this herbalist course, was where my interest in studying herbology came from. One morning just upon rising, I received the psychic message that the herbs were calling to me. They were reaching out to me and conveyed that they could help me to help others. I literally started to hear the plant and tree kingdom talk to me!
Until man duplicates a blade of grass, nature can laugh at his so-called scientific knowledge. Remedies from chemicals will never stand in favour compared with the products of nature, the living cell of the plant, the final result of the rays of the sun, the mother of all life ~ T. A. Edison
I shared this with a friend, who then told me that the ancient ways of the herbs were what I was experiencing and that the best teachers were the herbs themselves! She is a psychic as she picked up on a wise Native American woman around me, who was with me as a herbal guide. She even sensed her name and shared it with me. I got chills from head to toe!
Just like our guardian angels, spirit guides, and deceased loved ones, the plants and herbs have messages of healing for us too. Last month I was given a message from the herbs in regard to a situation I was struggling with. I kept hearing a voice say certain herb names in my head while I was in the shower, driving, or doing my daily chores. When I looked up the meanings and uses these herbs offered, both medicinally and magically, it applied to my situation perfectly.
I have noticed that our everyday world around us is filled with magic and messages, if we only become still for a moment and simply listen. Inside our hearts, we all long to reconnect with nature, the seasons, and a return to a more natural way of living. It's always here, abundant and free.

About The Author: Isadora

Known as The Psychic's Psychic, since 1998, Isadora has read for thousands all over the world, her impressive list including clients from the Obama administration, Fortune 500 CEO's and notable names in Hollywood. Her detailed (Gemini) accuracy is nothing short of astounding, with her ability to see people at the Soul Level and clearly answer questions on a wide range of subjects, from relationship matters, business decisions, to past lives, etc.—anything that requires clear answers and pin-point insight. She has the ability to identify hidden patterns that run beneath your current situation, providing you with information to positively change your future. If you'd like a reading with this compassionate, straight forward, laser-accurate and dedicated Psychic, you can find Isadora at PsychicAccess.com.


This site uses Akismet to reduce spam. Learn how your comment data is processed.