Letting Go Is The Key To Past Life Encounters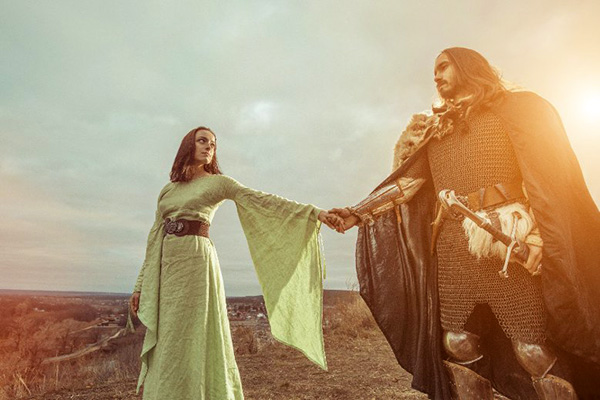 In my psychic readings over the years, I have had many of my clients around the world asking about a special person in their lives. Often the thoughts and feeling they experience with this person are so real, and the connection feels very strong right away.
The way they explain the feeling to me is that they feel like they have known that person their whole life. If they have just met very recently, and feel this kind of connection, there is often a past life connection or soul agreement. Once you make this kind of connection with someone then you have a fair chance to see where the relationship leads to.
Previous relationships that ended bad, because there was no lasting connection, can have a negative influence on soulmate connections from past lives. Many of us unfortunately want to hold on to such bad learning experiences.
When we are unwilling to let go it is often because we are scared to be hurt again. Then we have someone special enter our lives from a past life connection and we sometimes make it hard for this new person, while they really are not the one to blame for all the pain we experienced in the past with others.
Letting go of the past, and forgiving and moving on, seem so hard to so many people, but it can be so easy when there is someone special in your life to have new beginning with.
Our past lives experience also go beyond meeting someone new. One good example is visiting a location that seem familiar to you. Our past lives, like our dreams, are mystical glimpses into other worlds. We may not always know why we see what we see, but when we do it's an enlightening look into a past we once lived that offers us personal growth and opportunity for healing.
Holding on is believing that there's only a past; letting go is knowing that there's a future ~ Daphne Rose Kingma
Every time I have such a glimpse into the past, it's like stepping into a time machine. I write in my journal when something special in my life reminds me of a former life experience. It is like pieces a puzzle coming together. It might not make sense when it happened, but when I go back later and read my notes things begin to fall into place. I get my answers when the time is correct.
I really enjoy helping people all over the world reconnect with their past life experiences, and I feel honored when my clients share some of their past history with me.

About The Author: Mystic Shelley

Mystic Shelley is a five-star psychic, Reiki healer, clairvoyant and empathic reader. She offers her clients honest answers about past, present and future events with the help of her trusted guides. She reads in the area of love, relationships, career, money and all matters of life. Mystic Shelley was born with talents that would later mark her as a gifted psychic, but she chose not to embrace them early on. In her 30's, a not-so-chance meeting with a celebrated psychic set her on a course that awakened her gifts. Born with the gifts of clairvoyance and empathy, her psychic mentor helped her to expand those abilities, taking her talents to the next level. With experience came proficiency and today she has a growing list of devoted clients who sing her praises. In addition, she's also actively assisted other psychics to open up to their abilities. If you are looking for direct and honest answers get a reading with Mystic Shelley now at PsychicAccess.com