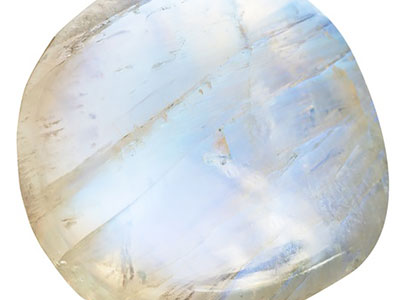 I discovered Moonstone when I bought it online. it was set in a ring and I instantly fell in love. Now, I use it in the jewelry I make whenever I can.
Moonstone is a very powerful stone. According to Crystal Vaults, Moonstone is traditionally thought to lose its silvery luster if the owner continues to hold onto anger. In the Orient, the Moonstone was known as a "phenomenal gem" that should be worn on Mondays.
Scott Cunningham writes that the mythical deities associated with Moonstone are Diana, Seline, Isis, and all Luna Goddesses. He notes that, according to legend, Moonstone is more potent during a waxing moon and less in the waning moon. Moonstone is receptive and draws love, and you can wear it or simply carry it. Read the rest of this entry »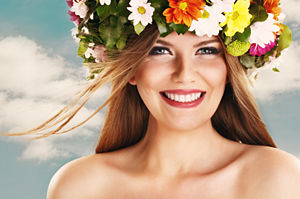 What can really make a person happy in life? In my work as professional psychic I talk to all kinds of people, including some very wealthy and financially secure folks. There often seems to be a void in their life and they are generally not happy. In fact, some of them are truly depressed and miserable.
I also talk to many folks who are married, have loving and caring partners and even a great sex life. The have the whole package, but they too are unhappy and depressed at times and not entirely content.
While no one is completely happy all of the time, you would think we could all get to the point where we would live a content, happy life, like the enlightened beings of the world. But sadly, many of us can't afford to go far away to India or live in a cave to find out what this is that we need to get in touch with to be truly happy. Read the rest of this entry »