Posts Tagged 'star signs'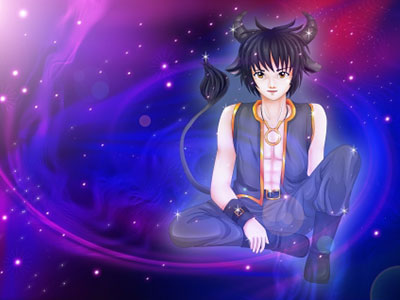 A child born April 20th to May 20th, is a Taurus. Taurus children are very responsive to touch. They need a lot of physical connection and affection. Because they are very sensory, they may be sensitive to certain clothing and materials as well as water that is too hot or too cold. A garment tag rubbing their skin will drive them crazy!
Taurus is ruled by the five senses. They are very likely to put everything in their mouth, and to be thumb suckers, heavy nursers and big eaters.
They are also very stubborn! They are born under the sign of the bull, which means they're sweet and quiet, until you try to force them into something they don't want to do and they won't budge. Read the rest of this entry »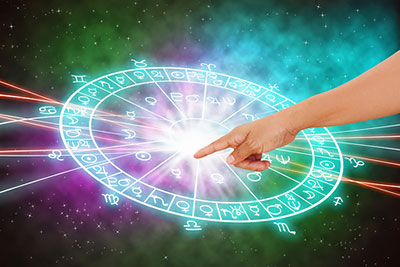 Mystics have studied Astrology for thousands of years and it is still very popular to this day, because it can be used to reveal many things in your life. The natal chart is your Astrological birth chart, which is used to reveal things about the energetic influences that may have an impact on your entire life.
The natal chart represents the exact order of the planets and stars at the time of your birth. The energy surrounding your birth has an impact on personality, as well as predicting future events in your life. It can be a helpful tool to use in order to navigate through life more easily, and have a better understanding of how to live your life to the fullest. Read the rest of this entry »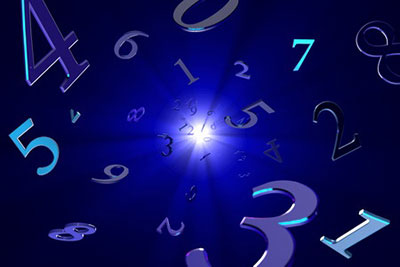 Most people know their Astrological sign, or Sun sign. Most also know their birth order in the family: oldest, middle child, or youngest. And a few people may even know their Numerological life number, which is the sum of the digits in one's birth date and determines the major themes of an individual's life. But what many people don't know is that these influences must be taken into account as a whole!
Each of these aspects tell a unique story, since no two individuals are alike. We'll use the example of Amy, a Gemini Sun sign born on June 15, 1978, to demonstrate this concept of mixed birth patterns. Gemini, the Twins, are usually outgoing types who excel at communication and strive to make many friends. The Sun sign, the foremost influence in one's chart, forms the basis of our personality. What really gets interesting is what lies beyond the basic, 'garden-variety' Astrological readings found on a typical horoscopes website or newspaper column. Read the rest of this entry »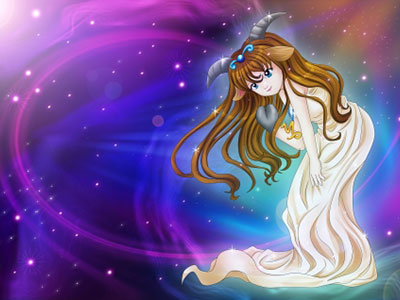 A child born between December 22nd and January 19th is born under the sign of Capricorn. It is helpful to know your child's strengths and weaknesses to help guide them through life.
Capricorn is an Earth sign represented in the form of a sea goat – a mythical creature that is half goat, half fish. Capricorn is grounded, hard-working, opinionated, practical, good with money and ambitious.
They can be very romantic. They aren't typically the emotionally or physically demonstrative kind, but they will surprise you with a sweet card or flowers. It helps to reward them when they show their vulnerability. Read the rest of this entry »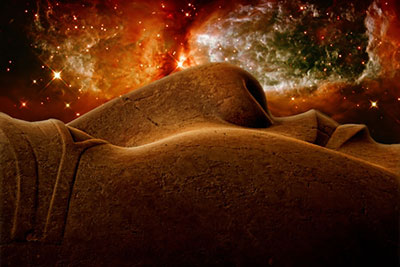 Our wise ancestors worshipped the stars in the heavens above and considered them to be a direct reflection of the earth below. As you may know, the movement of the planets in our solar system absolutely mirrors everything that is occurring on Earth at any point in time.
Have you heard of the deities known as Nut and Geb? In Egyptian mythology Nut and Geb are twins. Nut is the sky goddess and Geb is the Earth god. In the imagery found in ancient art, Nut is typically shown to be arching over, or mirroring Geb, who lies below. As above, so below…
The Egyptians were exceptionally precise astronomers. The three pyramids at Giza mirror perfectly the three stars in Orion's belt above. They are Alnitak, Alnilam, and Mintaka. These three stars form the most striking and isolated line in the heavens. Read the rest of this entry »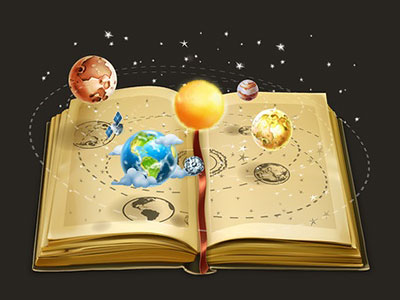 We all take for granted the sun's diurnal and seasonal activity and its life-giving energy, but to many civilizations it was also its passage that marked the agricultural and seasonal alterations that were essential for survival and migration. For the ancients the Sun marked the passage of time, as it went through the twelve Celestial Houses of the Zodiac.
It is interesting to note that the Sun itself is one of the orbs that acquires the characteristics of every astrological house, or the personality of each zodiac sign it passes through. When we look deeper into the astrological methods used to divine the planets, we know, in part, the sun is not a planet, by a technical margin. It has a third path of travel known as the precession of the equinoxes, in which it retrogrades around the Zodiac through the twelve signs at the rate of one degree every 72 years. Read the rest of this entry »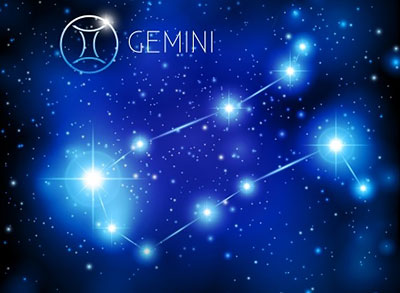 The glyph for those born under a Gemini Sun, between May 21 and June 21, is the Roman numeral for the number 2. The Twins. Like their symbol, Gemini tends to have more than one side to their personality. They may have a public persona, and an entirely different private side seen only by their closest friends and confidantes.
Many Geminis are excellent communicators and love to talk. This comes as no surprise, since their planetary ruler is Mercury, the messenger. Talk to a Gemini, and you'll be talking to someone who is witty, intelligent, and a quick thinker. Sometimes they may forget to put on a filter, so be prepared for anything that comes out. They're likely to be found in the middle of any lively conversation or party, and chances are, if you've ever met a persuasive salesman, he had Gemini somewhere in his natal chart. Read the rest of this entry »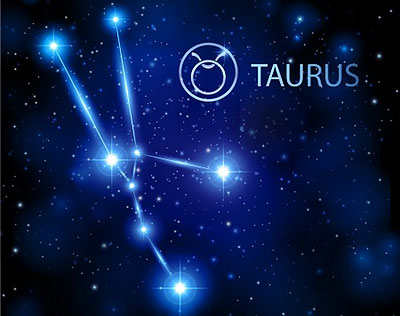 The second sign of the zodiac, Taurus (the Bull) is a fixed Earth sign and known for its practicality, thrift, and steadiness. But there's more to this sign than just being grounded.
Since Taurus is ruled by Venus, the planet of love and beauty, those born under this sign, between April 20th and May 21st, are sensual and often make great lovers. In the non-romantic sense, they are devoted to their friends and family and can be very generous.
At work, Taurus will go the extra mile without seeking the glory. Naturally thrifty, they're the perfect person to manage money and accounts. This doesn't mean Taureans are boring accountants in khakis!
Taurus has a gift for fashion and creative endeavors and can often be found in the world of haute couture, as well as in the ranks of famous musicians (among them Bono, Stevie Wonder, and Adele.) Fields such as architecture and music management are perfect for the Bull, who appreciates a blend of the practical and indulgent. Read the rest of this entry »