A Heavenly Tea Party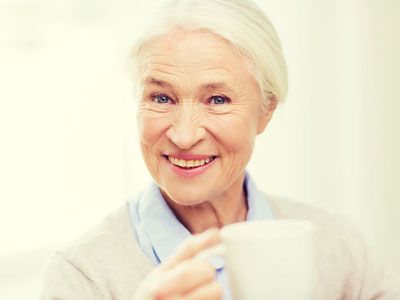 A client I read for on a regular basis, called me the other day about a dearly departed relative. Her grandmother crossed over to the spirit realm recently, and she was hoping to connect with her in a mediumship session. She and her grandma made a promise to one another that they would attempt to connect after her passing.
About a year ago she had told me her grandma was going to be entering a hospice center. I had told her then to spend as much time as she could with her granny, and fortunately she did. She would bring granny some of her favorite things and would read to her. She loved this, since her vision had declined a lot in recent years and she could no longer read for herself.
Tea…wealth of the Earth, blessed with the sweet spirit of Heaven ~ Du Yü
During the mediumship reading, her grandma asked me to tell her granddaughter that she was still around her and that she didn't want her to be sad. She said that she was very happy to no longer be in her physical body, and that she was no longer in so much pain.
Next, she said that death is not what many of us expect it to be – it is actually very peaceful. It is exactly as she had envisioned it to be. She was in a "Victorian drawing room" at that moment with a "wonderful cup of tea" – more delicious than any cup she had ever enjoyed while she was in this life.
These words caused my client to start crying… to the point where I could no longer understand what she was saying. I recommended we end the call temporarily, until she could speak more easily. She called back a few minutes later, and then confirmed that her grandma would always say that she hoped Heaven will be like a magnificent tea party, where she could enjoy the company of the Holy Spirit and her loved ones.
When granny was still in the hospice, my client would often bring her bodum over, and brew some chamomile tea for them to enjoy together. She would also make peppermint and lemon balm tea fresh from loose leaves.
We continued with the reading, and her Grandma said if she had to describe death in one sentence, it would be like "eating your favorite foods times a thousand." And the colors in Heaven are more amazing than you could ever imagine. "Most people hate to think of death, they fear it, and the truth is, there is really nothing to fear at all," she said.
 I am in no way interested in immortality, but only in the taste of tea ~ Lu T'ung
Grandma also wanted her to know that she could now see my client whenever she wanted and especially when she thought of her. She said, "It's so grand that I can be with my loved ones whenever I want, they are always just a thought away."
It was a wonderful reading, confirming that her grandmother is safe, happy and content. Grandma also informed us of a place where my client could go and find some herbs that her Grandma grew for her to enjoy in her tea. She later found this in the backyard of the home where her granny used to live. The house was for sale and no one had purchased it yet. My client is now thinking about moving there and enjoying the herbs that her Grandma planted in the backyard.
I do agree with Grandma. Death is exactly how we think it will be. Our thoughts create our reality on Earth, as it does in Heaven. We are creating our heavenly mansions with our thoughts, words, actions, and deeds.

About The Author: Moon Goddess

Moon Goddess is a third generation empathic healer and seer. She started to give healing readings to people more than 20 years ago. She has always been interested and studied all things metaphysical from a young age. Being hypersensitive she can feel and see things before they happen. Utilizing the Tarot, and with the help of her Guides, she is a source of support for many people all over the world. After he passed over, her grandfather kept his promise and came back to say goodbye and gave her the most amazing experience. Moon knows there truly is a Heaven, and it is wonderful! Sharing her experience has helped many people after they have lost someone, or anyone experiencing some form of grief. Get a reading with Moon Goddess now at PsychicAccess.com.


This site uses Akismet to reduce spam. Learn how your comment data is processed.