Astrology Forecast October 2 – 8, 2023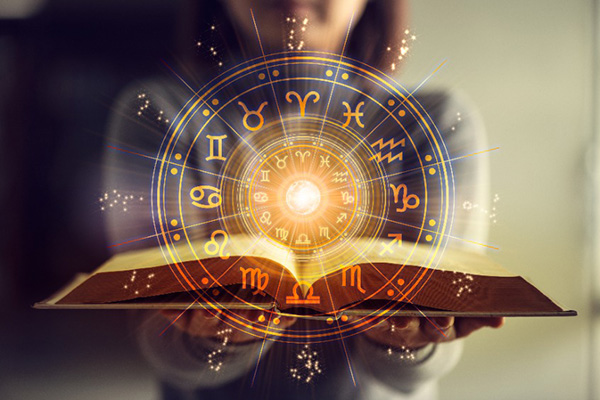 Astrologically, this is a good week to pause, reflect and assess where your life may be out of balance or how you can rekindle your optimism and refocus your goals for the future.
Today's Taurus Moon should make this the most productive day of the week, inspiring us to catch up on projects or commitments that may have fallen by the wayside in September. However, we may not be able to benefit from this inspiring energy due to a Mercury in Virgo opposition to Neptune in Pisces combined with a Taurus Moon conjunction with Uranus around midday.
Make an effort to stay focused and motivated as we tend to be impractical, lack inner balance and may be prone to daydreaming during these transits. Stay centred and use your imagination to be constructive and inventive.
You should regain mental clarity and sound judgement by the time the Taurus Moon trines Mercury in Virgo this evening.
Relationships take centre stage under the Gemini Moon tomorrow and Wednesday, punctuated by Mercury's move into Libra for a three-week visit. Communication will flourish and new ideas and plans are sure to come to life. Relationships can also be recalibrated under this aspect, and if you are single and looking, this is the perfect time to cement a new partnership or seek a new connection of the heart.
Thursday morning will be a good time for business meetings, sales presentations or budget negotiations as the Cancer Moon trines Saturn in Pisces. However, a Cancer Moon square to Mercury in Libra may cause some delays in communication and travel, so take precautions in advance. Charge your phone and check the signal, set up equipment at the meeting venue in advance, test video conferencing technology, plan your route if you need to travel and leave earlier than usual.
The weekend will be wonderful for quality 'me time' at home. Redecorate your home, try out that new bread recipe, or just catch up on the latest season of your favorite TV show. The Moon enters Leo on Sunday, while Venus moves into disciplined Virgo, providing a great opportunity to reorganize your closet or clean out the garage.

About The Author: Susyn

Susyn lives in New Mexico, and offers Psychic Guidance, Astrological Insights and Channeled Messages that will change your life! Her credentials are top-notch and include a doctorate in metaphysical studies and certifications from The American Association of Professional Psychics and The American Tarot Guild. She's also a published author, with two metaphysical books under her belt, and has authored numerous articles and horoscope columns. In addition to her readings, Susyn is also a mentoring practitioner who teaches others how to master their own gifts, raise their vibrations, and empower themselves. A sought after guest on numerous radio programs, she has also hosted her own radio show. If you're looking for one of the truly bright shining stars who can also read them with an accuracy that will astound, look no further. You can find Susyn at PsychicAccess.com.