The Power Of Deep Breathing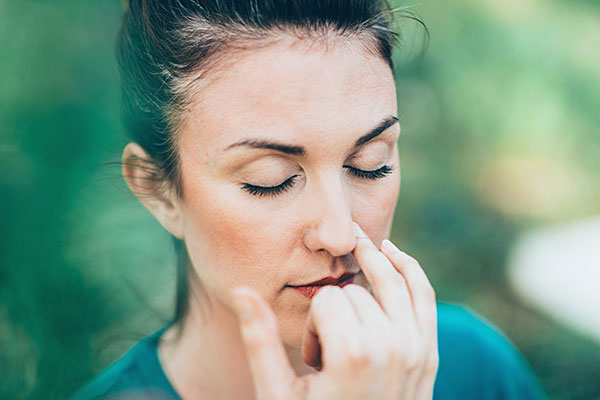 It is not generally understood how important deep, healthy, mindful breathing truly is. In fact, shallow breathing is linked to all kinds of health problems, including panic attacks, dry mouth, halitosis, cardiovascular issues, fatigue, respiratory problems, and sleep disorders. When we breathe with our chests, we use the muscles in our chests, shoulders, and necks to expand our lungs, which can result in neck pain, shoulder pain and headaches.
Most importantly, shallow breathing also hinders our immune functioning. The chronic stress and strain it places on the body, results in lower amounts of lymphocyte – a type of white blood cell that helps to defend the body from invading organisms. Shallow breathing actually lowers the amounts of proteins that signal other immune cells. The body thus becomes more likely to acute illnesses.
Deep, diaphragmatic breathing, on the other hand, can lower blood pressure, calm the mind, and improve sleep. It also lowers our heart rate, relaxes muscles, decreases stress, and increases energy levels.
Deep breathing also grounds and centers us. It has been proven to have a profound calming effect on the mind and body. When you are anxious, you take rapid short breaths. When you are content, you take deep, long, full breaths.
The way we breath also affects our mental abilities and thinking. Programming your brain when inhaling can lock thoughts into your memory and can be a powerful tool in our daily spiritual practice. Thinking or saying out loud affirmations like, 'I am love and light; God and I, me and God are one; I am able to accomplish anything I want; I am powerful;' will lock those thoughts into your psyche.
For breath is life, and if you breathe well you will live long on earth ~ Sanskrit Proverb
Also, having a calming word or mantra you say repeatedly while meditating, can be used when you are stressed, as it is already associated by the brain as being in a calm physical and mental state.
To practice deep breathing from your diaphragm, lie on your back with one hand on your stomach and one hand on your chest. Breathe in deeply while pushing out your stomach as far as you can. The hand on your stomach will move out and the hand on your chest will remain still. The muscles pulling air in should be in the stomach and diaphragm not the chest and shoulder. Breath in words like 'love, light, and joy.' Breath out words like 'stress, anger, and sadness.' It is a powerful way to reprogram your brain and thought patterns.

About The Author: Satya

Satya lives in Northern California and is a natural Clairvoyant, Empath, Conduit, teacher, author, animal lover, healer, Reiki Master and an advanced yoga instructor. She has provided valuable psychic assistance to Hollywood stars, athletes, and everyone else in-between. A multi-layered Intuitive, with many unique gifts at her disposal, she can give you a doorway into the past as well as a gateway to a happier future. With her long distance energy work, she provides healing for people and animals too! She instantly spots karmic connections from past lives that directly affect current situations, helping clients to move through them quickly. For accurate solutions on just about any pressing problem, you can find Satya at PsychicAccess.com.