Making The Most Of Psychic Guidance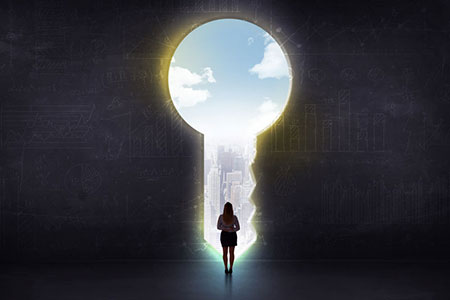 Sometimes you receive information in a psychic reading that you do not immediately understand or may think does not apply to you at all. Never disregard any information or message you receive. It may not make much sense at the time, but it usually will make a lot more sense later on.
When there are aspects of a reading that you do not understand, you may think the psychic is making a mistake or she does not know what she is talking about. You may even be critical or skeptical of her psychic ability. But if you are consulting a gifted, reputable reader then you can be sure she is simply relaying what spirit is communicating.
There is much we do not know or understand about the mysteries of life. The ways of God, Spirit, Source, the Universe does not always make sense to our limited human perspective. The best approach is to keep an open mind and to not be afraid to grow, change and evolve. Always remember there is a higher power that guides and protects us.
Psychics often say your guides are "giving you signs." This means your guides are sending you messages, trying to nudge you in a certain direction, or assisting you in some way. Pay more attention and be aware.
Change is uncomfortable and the truth can be challenging. It can be extremely uncomfortable for some people. But we must never hide or be in denial. If you follow the guidance of spirit you can start to make the right choices for yourself, instead of being guided by fear or ignorance. Things will start to fall into place if you follow the signs.
When you want to help people, you tell them the truth. When you want to help yourself, you tell them what they want to hear ~ Thomas Sowell
Psychics may channel information that you do not like or do not want to hear. But this information is given to you by a higher power for a reason. Try not to discount the information right up front. Take some time to process it and see how it might fit in your life or how it might apply.
Psychic readings sometimes give you a lot of information all at once, so it is always best to calmly take it all in and let it settle. It is pointless to blame the psychic if she did not give you the message you wanted to hear. In the end you are the one who has to face your life and deal with your truth.  Be open and allow spirit to give you guidance.

About The Author: Venus

Venus lives in Arizona and has helped clients with her arsenal of psychic gifts for over twenty years. She was blessed with Clairvoyance, Clairaudience, Clairsentience and Empathic gifts, and she is also a certified Life Coach and a Reiki practitioner. Departed loved ones will often enter a reading, either invited or they simply show up to pass along their messages. Messages also flow in from her direct communication to Spirit and Angels, providing the client with the answers they need to get them moving forward toward happiness, rewards, and success in their lives. In addition to being a psychic, life coach, and reiki practitioner, over the last ten years, she has also been a teacher and has led seminars to help others embrace their higher knowledge. If you'd like a compassionate psychic who can tune-in immediately and channel without tools, you'll want a reading with Venus at: PsychicAccess.com.


This site uses Akismet to reduce spam. Learn how your comment data is processed.