The Angel Messages In Number Patterns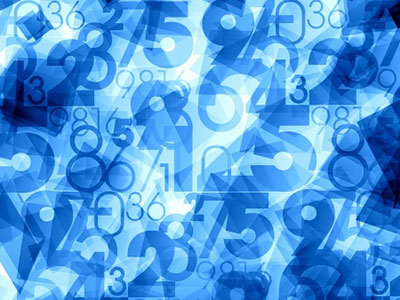 Two ideas in the psychic realm often overlap: our angel guides and the symbolism of numbers. Each of us has guardian angels or spiritual guides. If we are spiritually aware we often also notice that we see certain patterns of numbers throughout the day and in our dreams: the time, dates, addresses, phone numbers, road signs. These are often messages from our angels!
So, how can we draw meaning from what seem like completely random numerical patterns? Let's use the number 12, or 1212, as an example. The number 12 is a powerful cipher in Numerology: it represents the completion of a cycle, as well as the anticipation of new beginnings. Pisces is the twelfth sign of the Zodiac, for example, and December is the twelfth and final month of the year.
The angels do their best to get our attention and to communicate with us. In this way, they help us heal our own lives. However, we often discount the signs that they give us, writing them off as mere coincidences or our imagination ~ Doreen Virtue
The digit 1 in the number 12 represents the self, the solo individual, as well as singular progress and strength. The digit 2, on the other hand, is the symbol of teamwork, duality, and selflessness. When 1 and 2 are put together, it becomes a powerful force of one person, working as both individual and as part of a greater whole. Think of 12 as the partnership of the selfish and the selfless, a balance of which we all need to become stronger as spiritual beings.
If your angels are repeatedly showing you 12, or 1212, as a sign, you may want to look to see how balanced you are as a person. Are you too self-centered, or giving too much of yourself and neglecting your own needs? There is a balance we all must find. In the Tarot, the twelfth card is that of the Hanged Man. This card represents either meditation and self-sacrifice, or selfishness, depending on whether it is upright or reversed.
The number 12 also represents the idea of reflecting on our past achievements, while looking forward to a bright future. Every day can become a new start for us; we don't have to wait for a new year, birthday, or other milestone to reinvent ourselves. It might be said that the number 12 is the "Keep Calm and Carry On" figure of Numerology!
As you recognize and interpret the numbers around you, you may feel more connected to the angels. This connection allows the angels to open the door to an incredible connection that brings peace, hope and love ~ Joanne Walmsley
When the number 12 appears in your life, it's a reminder also to make spiritual practice a part of your daily routine. Never feel afraid to ask your angels for help and guidance. After all, this is why they are there. Start noticing the reoccurring numerical patterns, both while awake and asleep. Keep a journal. Numbers will start reappearing. When you learn what each one means, you'll be able to better understand what your angels want you to know.
Every day, when you're at work or school, you are receiving messages from your angels. When you stop to listen, and meditate on what they're saying, amazing things start happening. So, when you look at your alarm clock and it always seems to be 12:00 or 12:12, maybe it's not just time to wake up literally, but spiritually, too. Pay attention to those numbers and start to learn what each one can mean for you.

About The Author: Mystic Shelley

Mystic Shelley is a Psychic Medium. She has been reading for over 15 years helping and guiding people. She uses my 8 spirit Guides during her readings. She reads in the area of love, relationships, career, money and all matters of love. She will give you only honest and direct answers. Get a reading with Mystic Shelley now at PsychicAccess.com


Posted in

Angels, Divination, Dreams, Intuition, Life Design, Numerology, Paranormal Phenomena, Spirit Guides
|
Tagged

angel readings, angels, awareness, balance, consciousness, dream analysis, esoteric, guardian angel, guidance, journal, mindful, mystical, mysticism, numbers, numerology, patterns, psychic attunement, psychic awareness, signals, signs, spirit guides, spiritual awareness, spiritual messages, spiritual practice, symbolism, tarot cards, time
2 Responses to The Angel Messages In Number Patterns
This site uses Akismet to reduce spam. Learn how your comment data is processed.