Cats Are Great Spiritual Teachers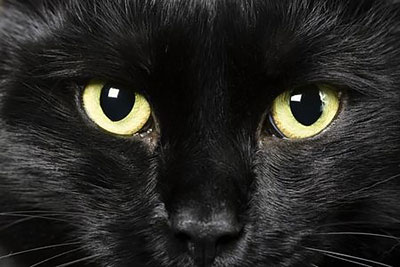 When I think of the word love I think of my two cats. I have two cats and love them dearly. Most of the people I know also own cats, but we all seem to agree that we don't really own our cats… our cats own us. We also agree that our lives are better, sweeter and more peaceful with our sweet precious cats. I feel a home isn't truly a home unless there is a cat that dwells in it.
Cats are highly intuitive and very sensitive. They sense energy and can pick up on static electricity, ultrasonic sounds and changes in vibration. The cats I have lived with over the years always informed me in their own unique way of impending earthquakes, or some form of extreme weather that was approaching.
In the beginning, God created man, but seeing him so feeble, He gave him the cat ~ Warren Eckstein
Cats also teach us to relax and that life can be simple and peaceful. They show us how to live a life that is drama and chaos free. We can learn a lot if we pay attention to them; I have learned many important life lessons from my cats.
1. Catnaps are important.
2. Silence is golden. Sometimes we hear more if we just listen.
3. Always give your undivided attention to those who are talking to you.
4. Make time to play.
5. Cleanliness is next to godliness.
6. Always have situational awareness.
7. Recognize that we all have different moods and that is okay. The negative ones are only temporary.
I believe cats to be spirits come to earth. A cat, I am sure, could walk on a cloud without coming through ~ Jules Verne
8. Pay attention to how you feel when you meet new people. We can sense early on if they will be positive or negative influences in our lives.
9. Yarn is really cool. Love to fiddle with fiber!
10. Love is the most powerful gift of all.
I believe if anyone wants to become more intuitive, live more spiritually aware and act more compassionate, all they have to do is live with a cat. It doesn't take much effort, just pay attention to your cat, and watch, and learn. So much joy and wisdom can come from living with these dear, sweet souls.

About The Author: Moon Goddess

Moon Goddess is a third generation empathic healer and seer. She started to give healing readings to people more than 20 years ago. She has always been interested and studied all things metaphysical from a young age. Being hypersensitive she can feel and see things before they happen. Utilizing the Tarot, and with the help of her Guides, she is a source of support for many people all over the world. After he passed over, her grandfather kept his promise and came back to say goodbye and gave her the most amazing experience. Moon knows there truly is a Heaven, and it is wonderful! Sharing her experience has helped many people after they have lost someone, or anyone experiencing some form of grief. Get a reading with Moon Goddess now at PsychicAccess.com.