Astrology Forecast November 28 – December 4, 2022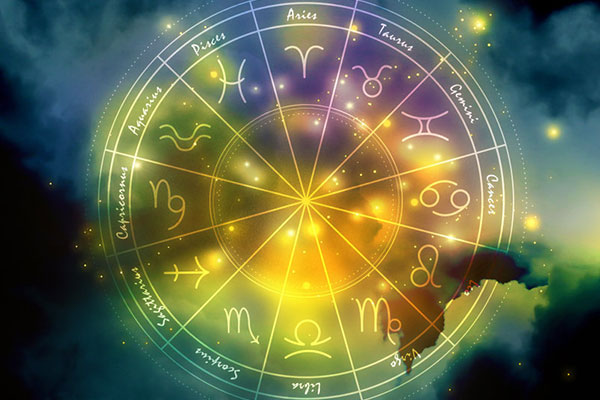 We'll need to practice flexibility today and tomorrow, as the Moon transits Aquarius and upends our plans on an hourly basis. Take heart though, as the disruptions and shifts are bound to work in our favor, eventually!
Do not worry too much should you feel a bit slow to kickstart your week this morning, as a Mars in Gemini trine with Saturn in Aquarius this afternoon will soon boost our organizational abilities and professional enthusiasm, inspiring us to take decisive action.
If you did not manage to spend much quality time with your spouse or partner over the weekend, then this evening's Aquarius Moon sextile with Venus in Sagittarius offers the ideal opportunity to make up for it with a surprise romantic dinner or an unexpected gift. There is also nothing wrong with a little 'Netflix and chill' on a Monday night. And if you're single, then this evening will be the perfect time to go on that blind date, or at the very least make more of an effort with your online dating profile!
A Pisces Moon will put us in a more spiritual and reflective mood on Wednesday and Thursday, encouraging us to step back and take a look at the bigger picture as to what is happening in our lives.
Our most productive days of the week will be Friday and Saturday, as the Moon charges through assertive Aries and allows us to catch up on anything that slipped through the cracks at the start of the week.
Neptune will turn direct on Saturday, ending a five-month cycle of retrograde movement and allowing our intuitive and spiritual side to thrive.
A Taurus Moon hangs overhead on Sunday, encouraging us to take care of our physical bodies and restore balance to our personal surroundings.

About The Author: Susyn

Susyn lives in New Mexico, and offers Psychic Guidance, Astrological Insights and Channeled Messages that will change your life! Her credentials are top-notch and include a doctorate in metaphysical studies and certifications from The American Association of Professional Psychics and The American Tarot Guild. She's also a published author, with two metaphysical books under her belt, and has authored numerous articles and horoscope columns. In addition to her readings, Susyn is also a mentoring practitioner who teaches others how to master their own gifts, raise their vibrations, and empower themselves. A sought after guest on numerous radio programs, she has also hosted her own radio show. If you're looking for one of the truly bright shining stars who can also read them with an accuracy that will astound, look no further. You can find Susyn at PsychicAccess.com.