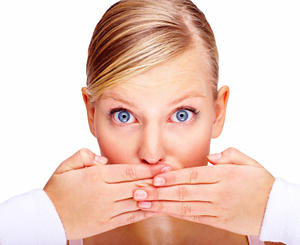 Did you ever stop to think about the sounds that come out of our mouths? We use them to form phrases and sentences. It is how we communicate. But, have you ever considered the true nature of these sounds, or the power contained within our words, the power of the vibration?
Words are formed using the organs of speech that creates a vibration, thus causing a sound. We know that sound doesn't just disappear. Sound travels – from our mouths, past the person it is directed to, past a few others, and on and on into the ethers.
Words are more powerful than we realize. Maybe we should choose our words more wisely. If we send negative words out, whether we sincerely mean it or not, it never goes away. That negative vibration we sent out has an effect on the earth, the solar system and the universe. It may even come back and have an effect on you, without you ever even realizing it. Read the rest of this entry »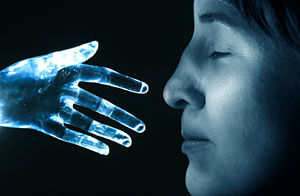 Spirit communicates with us in many ways. All we need to do to open to this beneficial and life-affirming relationship is to set the intention to communicate and ask to work more closely with our Spirit Team. This allows them to work around the Law of Free Will, which states that we have the right to choose the direction and terms of our lives.
Once we ask, our team goes to work on our behalf in any situation in our lives, whether it is finding a parking spot at the mall or discovering our life purpose, and everything in between.
The key to communicating with Spirit is to be aware of the language it uses. Spirit communicates with us in two ways, externally and internally. External communication comes in the forms of signs and synchronicities. Signs come in many forms: they can be a book falling off the shelf that we are supposed to read; or finding feathers or pennies after asking our Angels a question; or overhearing a conversation that answers a prayer in our heart. Read the rest of this entry »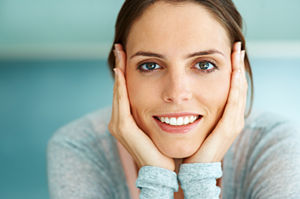 Recently, a client dropped into my free chat room at PsychicAccess.com. Even before she typed anything, I could feel that her energy had shifted from the last time we had a chat.
After a few moments of catching up with each other, I told her that I felt her energy as very upbeat and happy. I sensed a kind of complete, all-over happiness. I asked her if anything special was going on. Her answer was, "I chose happiness."
Wow! I was gob-smacked! The utter simplicity of that statement, the conviction of it, was definite. Even I felt happy. It seemed that happiness was contagious. I'm writing about the kind of happiness that comes from within, no matter what the external circumstances. Happiness does not have to be a transient state. We can experience it 24/7, and learn to maintain that internal happiness, while still experiencing the ups and downs of daily life. Read the rest of this entry »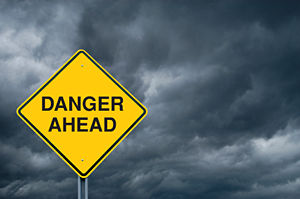 Clients frequently ask me, "Do you ever see anything bad?" My answer is both, yes and no.
I feel I owe it to the client, when I see something that looks negative or difficult, to make them aware of it. However, I feel it would be irresponsible to do so without also giving them a way to avoid it, modify it, or correct it.
The study of astrology taught me that, while we may not be able to change the event, we can change how we react or respond to it.
For example I once saw a client going out of town on a business trip, in the rain and at night. There was great danger there that was possibly fatal. I advised the client that when he was in a car, in the rain, at night, and out of town for business, to be extra careful – especially at stop lights. Read the rest of this entry »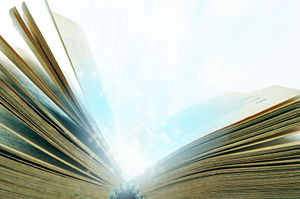 During the course of my life I've met maybe two or three people who weren't interested in knowing more about their past, present and future, and how it all ties together.
It doesn't matter what religion anyone is or even if they have no religious affiliation; most of us do want to know these things at some point during our lives. Why? Because we all get stuck, we all become confused. We're too easily drawn down roads to nowhere and want to know how we got there, and how to find our way again.
You might be surprised at the various types of people who come to me about that – people from all walks of life and belief systems. Did you know that everything you think, do, feel, intend, wish for, and ultimately choose, is all documented somewhere? If you're a Christian or Jewish, you've may have heard mention of the Book of Life. You may also believe that God counts every hair on your head and knows all there is to know about your past, present and future. Well, I also believe that it's all written down somewhere, somehow. Read the rest of this entry »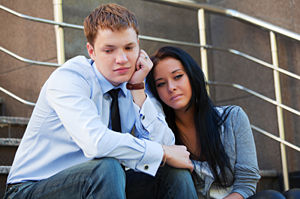 Did you know that the feeling you are sensing from someone, about you, is often correct? This is because we are all inherently empathic. To me, empathy is the embodiment of two feelings – your feelings and someone else's.
There can be a bias towards thinking of telepathy, telempathy or empathy as manipulative techniques to gain control over a relationship. But when you really look into the dynamics, it usually shows what you can do to improve the situation. One cannot be 'empathic' without another person to be sentient with.
The principle is much simpler than can be anticipated. Should you become a non-biased empath, i.e. someone who can sense a person's feelings without being overwhelmed by their truth or sense of reality, you will be able to adopt their point of view and understand it. You will also abide by it to a greater extent, or decide whether to let that person go on their path. Read the rest of this entry »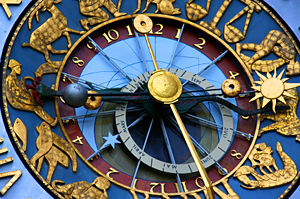 Today I did a reading which brought home to me how easy it is to tell if someone is on their correct path or not. Their current choices, actions and timing were perfectly aligned with the current major astrological influences.
In predictive astrology, the transiting planets make what are called aspects. These are determined by the mathematical relationships they make to each other.
Some aspects are considered good and others not so good. There are two ways for each of us to react to this influence – positively or negatively.
This is one of the purposes of astrology. It is a tool that can be utilized to gauge how we are doing, and the correct timing to take various types of action. It is very useful at guiding us when we are not tuned in to our own intuitive guidance. Read the rest of this entry »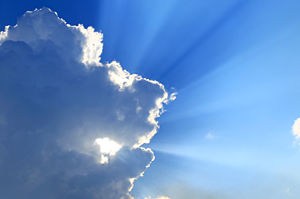 There are many wonderful resources that we can utilize, as we open up to an even greater awareness and knowing of our Divine Guidance. This can come in the form of teachers, classes, workshops and books, among other.
Some of my favorite authors have written wonderful books teaching us how to communicate with Spirit Team more effectively.
One of my recommendations for those desiring to open to a more clear and efficient dialogue with Spirit is Collette Baron-Reid's Messages from Spirit: The Extraordinary Power of Oracles, Omens, and Signs. Written in down-to-earth, approachable language, Baron-Reid provides the reader with easy-to-apply techniques to beginning a rich and fulfilling dialogue with Spirit.  Read the rest of this entry »