Monthly Archives:
May 2011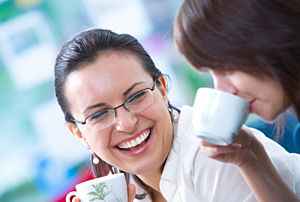 Have you ever made the wrong choice in life, based on negative past experiences, which then kept you from enjoying new, wonderful experiences, meeting new people or learning a new talent or skill?
To really be free we must allow ourselves to let go and, like the Beatles song goes, just 'let it be'. Replaying the past over and over in your mind is just useless and counter-productive.
I normally don't open myself up easily to becoming friends with other people. I work with people all day, so that is how I get much of my social enjoyment. I love to help people and my work is pretty much my family. I feel very connected to my regular clients as they tend to be the most open-hearted people.
In life I haven't been so lucky, as many people are just not open to the alternative opinions, lifestyles and the beliefs of others; sometimes they are completely closed and narrow-minded. Continue reading →