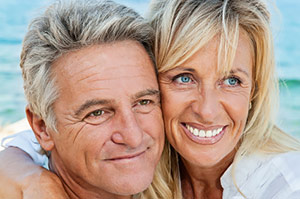 Many of my clients ask me if they should focus on the friendship aspect of their relationships if they want the relationship to go in the direction of marriage.
Does having a solid friendship foundation help, when you know that the person you just met can potentially be "the one" you will be spending the rest of your life with? Several people have told me how they jumped in with both feet, only to be let down later.
I always suggest trying to form a good friendship before taking it "undercover." However, I also find that if the love cord connection is there, it sometimes doesn't matter. I have seen with many clients that even they went straight to the 'lovers mode', before forming a good friendship, it didn't affect the progression of their relationship.
Boys and girls in America have such a sad time together; sophistication demands that they submit to sex immediately without proper preliminary talk. Not courting talk — real straight talk about souls, for life is holy and every moment is precious ~ Jack Kerouac
Each partnership or love connection is different. However, as a sure rule of thumb I always encourage people to form a good friendship and deep mutual respect, before taking it to the next level.
Also, it is vital that you always go with your intuition. Do you feel that going straight to the physical won't hinder your getting to know the other person on a deeper level later? Will it affect you spiritually and emotionally? If not, then go for it, but if you feel it may have a negative effect, then simply wait until the right time.
So, when asking yourself should I keep it at the friendship level for a while, or is this person going to just be a lover but I want more, then at that point make your decision. If you spend time in solitude and are very connected to your higher self, or rather you can hear God within talking to you, it won't mislead you and you will get the answers you seek.
If you trust your intuition, the outcome will be a wonderful one. Your feelings and emotions would not lead you down the wrong road. You will know exactly what you have to do to get the outcome you want. Remember, sometimes you just simply need to be patient, as the wait will be well worth it!

PsychicAccess.com.


Moon Goddess is a third generation empathic healer and seer. She started to give healing readings to people more than 20 years ago. She has always been interested and studied all things metaphysical from a young age. Being hypersensitive she can feel and see things before they happen. Utilizing the Tarot, and with the help of her Guides, she is a source of support for many people all over the world. After he passed over, her grandfather kept his promise and came back to say goodbye and gave her the most amazing experience. Moon knows there truly is a Heaven, and it is wonderful! Sharing her experience has helped many people after they have lost someone, or anyone experiencing some form of grief. Get a reading with Moon Goddess now at