Keep Your Love Light Shining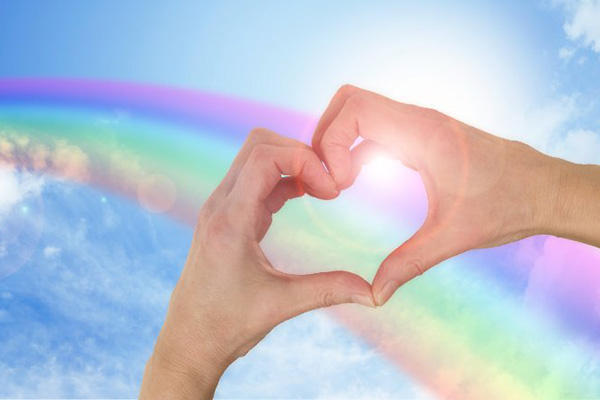 You must have experienced the feeling of being in a great mood, and then encountering someone who is just not having a great day. You often feel in these situations that your heart is in the right place, but there is nothing you can do or say to raise that person's vibration to a happier, healthier one.
There are some people that you can help and give them a reality check, because you know them so well. You connect with them in a way that you can remedy their bad energy or mood, with a funny joke or something that will speak to their soul – if you know the person well enough.
If not, and nothing you can do can bring that person into a better mindset, then you must for your own personal well-being you must learn to just walk away to protect your own energy. Do whatever you need to do to get away from negative people you cannot help, especially if they are doing nothing but bring you down. You must learn to stay above it!
You must learn to not let anyone drag you down, because it will bring everyone else down that you encounter. If you stay around this negative person you will also put yourself at risk to have 'little negative ones', as I like to call them.
I am referring to those negative entities that can attach themselves to you and who love to seek, ruin and destroy anything positive and good. They feed on the souls of those that have energy and love in their lives. They seek out all that is good – that is how they get their survival power to wreak even more havoc.
It is therefore important to keep your energy at an altitude that cannot be messed with. Learn to protect yourself and shield yourself from negative people and energies. You want to keep that positive domino effect going in your life, so that you can be a part of making a positive change in the world.
You cannot cause a shadow to disappear by trying to fight it, stamp on it, by railing against it, or any other form of emotional or physical resistance. In order to cause a shadow to disappear, you must shine light on it ~ Shakti Gawain
We must always aim to bring joy, peace and hope into the lives of everyone we encounter. After all, we share the light by bringing our light into the lives of everyone we encounter every second of every day. Always be sure to keep the flame of the Divine shining and being a good example of that love by your thoughts, words, actions and deeds. Being a lightworker is a full-time job and overtime is required!
It can be very difficult to keep the flame lit around people that bring us down, but we have a choice . Don't allow anyone to extinguish your light. Remind yourself that you care about yourself and others too much to allow anyone or anything to take it from you. Keep your divine love light shining.

About The Author: Moon Goddess

Moon Goddess is a third generation empathic healer and seer. She started to give healing readings to people more than 20 years ago. She has always been interested and studied all things metaphysical from a young age. Being hypersensitive she can feel and see things before they happen. Utilizing the Tarot, and with the help of her Guides, she is a source of support for many people all over the world. After he passed over, her grandfather kept his promise and came back to say goodbye and gave her the most amazing experience. Moon knows there truly is a Heaven, and it is wonderful! Sharing her experience has helped many people after they have lost someone, or anyone experiencing some form of grief. Get a reading with Moon Goddess now at PsychicAccess.com.