Astrology Forecast August 15 – 21, 2022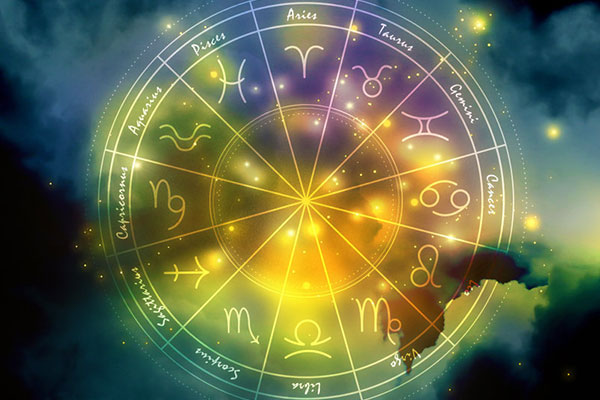 We'll experience a fairly balanced time energetically as the Sun spends its last week of this year in Leo, with only one significant astrological shift created by Mars when it moves into Gemini on Saturday.
Our creative sides flourish under the Aries Moon today and tomorrow, as it awakens our spirits to the possibilities. Even something as simple as taking a different route home can uplift our perceptions and bring greater awareness, so practice making small changes that will soon result in some big ones!
The Aries Moon conjunction with Jupiter in Aries creates ideal Monday morning vibes for financial gains, acquisition of wealth, ambition, and increased social influence. Get your most important business calls done early this morning to make the most of this prosperous energy.
Tomorrow will be a pleasant, positive day on the social front. In the morning, the Leo Sun trine the Aries Moon will ensure happy, harmonious interactions with your partner and family. If you are single, this will also be a great time to ask that special someone out on a date. Tuesday afternoon, Mercury in Virgo trine Uranus in Taurus will continue to inspire socializing and getting along with others.
This is a great aspect for socializing with friends and creating lots of groups over social media. Things will go very well for you if you're in the hi-tech industry. You will be very creative, and it's a good idea to express that in any way you can. You may come up with original and innovative ideas.
The Moon cruises through Taurus on Wednesday and Thursday, allowing us some time mid-week to catch up on obligations of a grounded nature, such as house cleaning or bill paying. Keeping our environment in order makes all our other senses thrive more effectively.
The Moon moves into Gemini for the last three days of this week, and with Mars moving into this versatile sign on Saturday, our minds and hearts will seek out new ideas, social connections, and experiences. Gemini is about seeing what options are out there, and Mars is about taking action to experience as many of those options as possible. When Mars is in Gemini we also tend to be mentally acute and very aware. We are able to make quick decisions and have the gift of the gab. Conversations may be more eloquent than ususal and discussions will flow easily, but be careful not to offend others with too much wit…or hurt their feelings with an excessively sharp tongue!
Read Susyn's daily horoscope for your zodiac sign on our website at: Daily Horoscopes By Susyn.

About The Author: Susyn

Susyn lives in New Mexico, and offers Psychic Guidance, Astrological Insights and Channeled Messages that will change your life! Her credentials are top-notch and include a doctorate in metaphysical studies and certifications from The American Association of Professional Psychics and The American Tarot Guild. She's also a published author, with two metaphysical books under her belt, and has authored numerous articles and horoscope columns. In addition to her readings, Susyn is also a mentoring practitioner who teaches others how to master their own gifts, raise their vibrations, and empower themselves. A sought after guest on numerous radio programs, she has also hosted her own radio show. If you're looking for one of the truly bright shining stars who can also read them with an accuracy that will astound, look no further. You can find Susyn at PsychicAccess.com.