Miracles Happen Every Day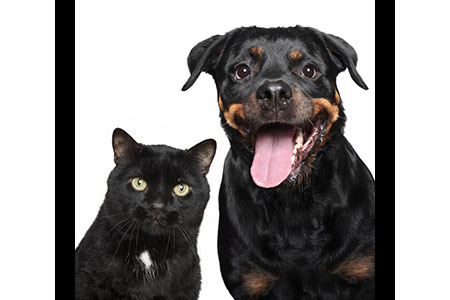 A miracle is described in the dictionary as "an event attributed to divine intervention", and also referred to as "a phenomenon that defies the laws of nature". The online Encyclopedia Britannica defines a miracle as "an extraordinary and astonishing happening that is attributed to the presence and action of an ultimate or divine power". In certain translations of the Bible the terms "wonder," "mighty work" and "sign" are also used to describe miracles.
Most people would say that a miracle has occurred when the medical profession says there is no hope for a particular patient, and then, miraculously, the patient recovers fully, and without the complications which would have been expected connected to their condition.
But miracles are not necessarily always larger than life or dramatic. Miracles can happen for anyone at any time. And don't expect an earthly explanation, or even to be taken seriously by everyone when the miracle has happened to you.
People have often told me of little miracles that have happened to them. For example, they don't know how their bills will be paid, and out of the blue they receive a check in the post, or money is given to them, or they would win the exact amount needed to lift them out of their financial dilemma. Although I can't prove it scientifically, I also know for sure that miracles have happened to me.
Two separate miracles I recall very vividly are both connected to my pets. A dog, and a cat named Miracle!
When my 5 year old Rottweiler, Sophia, was rushed to the vet with what we thought was an upset stomach, a burst duodenal ulcer and peritonitis were diagnosed instead. The vets had little hope, because even for strong humans this ailment can be life threatening.
Following the diagnosis, the vet phoned me and said they had to operate immediately. I asked if I could phone my husband and get back to them. I was informed with a sense of urgency that there was no time to do that, and even if they did operate on Sophia immediately there was very little hope.
I think miracles exist in part as gifts and in part as clues that there is something beyond the flat world we see ~ Peggy Noonan
They performed the operation, despite there being only shreds of tissue left for them to work with. When Sophia came around from the anesthetic, they still held out little hope, and for seven days following the operation, she was badly jaundiced.
When I got up on Christmas morning, the seventh day after her operation, the jaundice had vanished. How I had prayed for a miracle during those days! Sophia survived four years after that emergency operation, and recently, when I mentioned the incident to our skeptical family vet, he said it must have been a miracle that saved my dog that day.
Our property is surrounded by very high walls and an electric fence. My cat, Miracle, was just a kitten when she managed to climb along some trellises and creepers and over into a neighbor's garden one very dark night. The neighbors were away and their place was in darkness. I could hear her respond to my calling, but had no way of reaching her. I realized that she may have received a shock from the electric fence, but had no idea how I would get her back to our side. In the meantime she 'meowed' constantly, as I kept calling her.
Miracles happen every day. Not just in remote country villages or at holy sites halfway across the globe, but here, in our own lives ~ Deepak Chopra
Then I asked Archangel Michael for a miracle to help me get her back. I walked back to the house trying to think of an alternative way to get help in rescuing her. By the time I got in the front door, I suddenly heard a 'plop' and a "meow"… and there she was!
Since then, I have checked the neighbor's wall to see if there were any ledges or creepers she could have used to climb back, but there was nothing. There was no way she could have made it back by herself. It had to have been some divine intervention that has brought her back unscathed, except for a tiny mark on her nose from the electric fence.
I did ask for a miracle when my father was terminally ill, but I knew it wasn't to be. Besides, he'd had enough of his earthly body and I wouldn't have wanted to hold him back. The miracle though was that his illness enabled us to make amends and find forgiveness and spiritual healing.

About The Author: Shani

Shani is a qualified practitioner in Reiki, aromatherapy, reflexology, body spin, and animal telepathy who received psychic development training at the Arthur Findlay College of Psychic Research in England. A published writer, her articles and predictions have appeared in several respected magazines and on psychic websites, and she has read for many celebrities and even heads of state in Africa. Because of her empathy, people find it easy to connect with her. Every month, she attends a psychic circle and the information that comes through from Spirit never ceases to amaze everyone present. Though she was born in London, Shani has traveled the globe and has studied the art of African Mysticism, bringing her unique flavor to those seeking her incredible talents. What she has taken away from her many travels abroad, is that there is always a sort of longing clients have to be connected to the source of their being. Get a reading with Shani at PsychicAccess.com.