Astrology Forecast April 19 – 25, 2021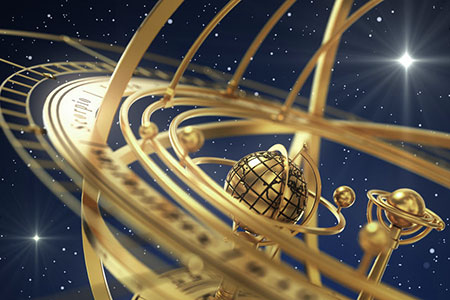 Today the Sun moves into Taurus, the sign that will inspire us to manifest our dreams over the next four weeks. Creative ideas will turn into tangible movement and we'll have the power to reclaim our physical and financial balance.
Later today, Mercury will also join the Sun in Taurus, adding our logical and practical sides to this creative energy for the next couple of weeks. Problem-solving will become child's play and accessing the information we need will be as easy as typing the issue into a search engine. Today's Moon-Neptune Trine will further stimulate our creative impulses and imagination!
The Moon will travel through Leo on Tuesday and Wednesday, calling for us to make ourselves the priority. If we've been lacking in self-care, now is the time to regroup and put our own needs first. If you are highly sensitive, especially take heed the Leo Moon in opposition to Saturn in Aquarius on Wednesday, as it can trigger a low mood, or even sadness, loneliness or depression. If such feelings arise, reach out to someone you trust and remind yourself that you are never alone. There are kind people in this world who care.
Detailed work is best done on Thursday and Friday under the meticulous Virgo Moon. On Thursday Mars will move into the sign of Cancer, which tends to slow outer movement and direct us to work on our inner selves for the next two months.
Regrouping and restoring balance will be the theme this weekend as the Moon dances through Libra and illuminates where our focus needs to be; mainly on our relationships and personal surroundings.

About The Author: Susyn

Susyn lives in New Mexico, and offers Psychic Guidance, Astrological Insights and Channeled Messages that will change your life! Her credentials are top-notch and include a doctorate in metaphysical studies and certifications from The American Association of Professional Psychics and The American Tarot Guild. She's also a published author, with two metaphysical books under her belt, and has authored numerous articles and horoscope columns. In addition to her readings, Susyn is also a mentoring practitioner who teaches others how to master their own gifts, raise their vibrations, and empower themselves. A sought after guest on numerous radio programs, she has also hosted her own radio show. If you're looking for one of the truly bright shining stars who can also read them with an accuracy that will astound, look no further. You can find Susyn at PsychicAccess.com.