Recurring Messages From Spirit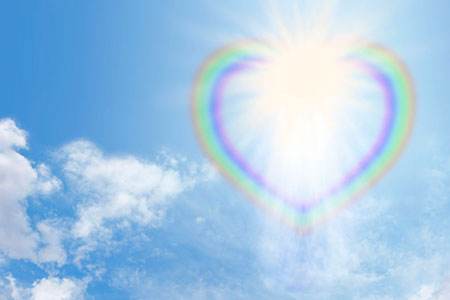 When I consult with my spirit guides, or the guides of someone I am reading, they always share what is for the highest good of the person.
A paranormal investigation group, who puts out a newsletter for their members, recently asked me about me for one of their articles. They wanted to know what the best advice has been, and the most frequently recurring advice and messages that I tend to receive from Spirit during readings. I shared the following with them:
Time
Time is fleeting. Spirit says that while time is very much a man-made concept, we humans tend to think we have a never ending supply of it. We are often so busy with everyday life that we adopt an 'all we have is time' mentality. Spirit says this is not spiritual truth, nor wisdom. We must always aim to do what we need to do now, and not wait for later… as later may never come. Be present in the now, value every moment, and seize each day in every possible way!
Love
Love your fellow human beings and show them kindness and compassion. Express you love to your family and friends every day. A lot of people in the world are of the mindset that it means less if you say it constantly, but Spirit says you can never say 'I love you' enough.
Look the people you love in the eye and tell them today how much you love and care about them. Say it as often as you possibly can. Your heart chakra will tell you when and with whom to do it. Pay attention to this. We are of God, and God is pure love. Through every thought, word, and action we are meant to be working towards pure love and do everything in the name of unconditional love.
Gratitude unlocks the fullness of life. It turns what we have into enough, and more. It turns denial into acceptance, chaos to order, confusion to clarity. It can turn a meal into a feast, a house into a home, a stranger into a friend ~ Melody Beattie
Gratitude
Be grateful for your life and that you can create the reality that you want. Appreciate everything you already have and be grateful in advance for all the good things you wish to still come into your life.
Spirit says we have so much to be thankful for, but mostly we must be thankful for being given the key to our own fate. We have free will to change our life at any time, and power to create our own destiny. I'm grateful that I can decide where I want to be and make it happen.
Spirit says we don't always notice the wonderful opportunities that are constantly orbiting around us. We just don't open our eyes to grab each with both hands and start creating the life we really want. Too many of us choose to stay stuck, and some are simply lazy. We are spiritual beings having a physical experience, but many do not appreciate or value this fact.

About The Author: Moon Goddess

Moon Goddess is a third generation empathic healer and seer. She started to give healing readings to people more than 20 years ago. She has always been interested and studied all things metaphysical from a young age. Being hypersensitive she can feel and see things before they happen. Utilizing the Tarot, and with the help of her Guides, she is a source of support for many people all over the world. After he passed over, her grandfather kept his promise and came back to say goodbye and gave her the most amazing experience. Moon knows there truly is a Heaven, and it is wonderful! Sharing her experience has helped many people after they have lost someone, or anyone experiencing some form of grief. Get a reading with Moon Goddess now at PsychicAccess.com.


This site uses Akismet to reduce spam. Learn how your comment data is processed.