June 2020 Weekly Astro Forecasts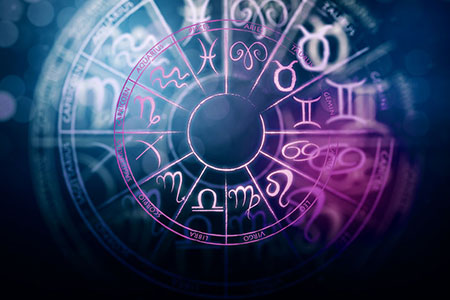 June 1 – 7
The exciting news this week is Friday's Sagittarius Full Moon and Lunar Eclipse! Lunar and solar eclipses always come in pairs, with one following the other in a period of two weeks.  So, this week's Lunar Eclipse will be followed by a Solar Eclipse in Cancer on June 21st.
Eclipses set the tone for the next six months, so these lunations will usher in a time of focusing on our perceptions of home, family, security and emotional issues. Over the next two weeks, watch for new insights and clarity that emerge from honoring our emotions and tending to our hearts.
Monday's Libra Moon will cast a centering energy over us all. The Moon will travel through Scorpio on Tuesday and Wednesday, evoking our spiritual and intuitive sides to the surface. The lunar eclipse occurs under a Sagittarius Full Moon (also known as a Strawberry Moon) and asks us to release inhibitions and restrictions that are holding us back.
If we've got anything important to accomplish on the home front, Sunday's Capricorn Moon will give us the energy to tackle and complete unfinished tasks.
June 8 – 14
A nice quiet week awaits, as we move through the two current eclipses occurring in June. Monday's Capricorn Moon will make this the most productive day of the week, moving us through our tasks and obligations at record speed.
Under Tuesday and Wednesday's Aquarius Moon, our inventive and social sides will emerge. Focusing on friendships and solutions to current problems, we should be mindful of our emotions and intuitive urgings.
The Pisces Moon will take us on a spiritual journey the remainder of the workweek, reminding us to look more closely at our spiritual lives and how we are maintaining our connection to the Divine.
The weekend will surge with energy under the Aries Moon, heightening our activity and clearing a path for fun, entertainment, and joy.
June 15 – 21
The Sun will move into Cancer on Saturday, setting the stage for a four-week cycle of easy movement and flowing activities – also known as the 'dog days of summer.'
The second eclipse of the month occurs on Sunday, as we prepare for a new six-month focus to emerge under the Cancer New Moon and Solar eclipse. Family, home and stability issues will be on the agenda for the rest of the year, as we work to secure our relationships, finances, and health.
Monday's Aries Moon could test our egos, so while we are free to move assertively, it's important to resist aggressive or selfish behavior. Tuesday and Wednesday's Taurus Moon will help us stabilize our movements and act in more grounded and logical ways.
Socializing and information seeking are on the agenda as the Moon moves through Gemini on Friday and Saturday. The Sun's entry into Cancer on Saturday, combined with the Solar Eclipse on Sunday, makes for a transformational weekend as we step back from the chaos in the world at large and prepare to turn our focus inward, and to the things and people that sustain us in our everyday life.
June 22 – 28
We've got a mixed bag of energy in the heavens this week, so if you feel pulled in one direction, and then another, you're not alone! The fun starts on Monday as Neptune goes retrograde, where it will continue to travel backward for the next five months. Though somewhat of a subtle shift, this retrograde phase is important for revealing behind the scenes information and bringing truth to light, so count on learning some very interesting things during this phase.
Venus will turn direct on Wednesday, ending a cycle of backward movement in our personal relationships, and setting us on a course to enjoy more solid foundations and heart-based energy in all our connections.
On Saturday Mars will leave the watery sign of Pisces and charge into the sign it rules: Aries. Movement picks up, we can finally take more direct action on things. The next two months promise to be full of advancement and progress!
June 29 – July 5
With the exception of Saturday's Capricorn Full Moon (also known as a Thunder or Buck Moon), things should be fairly quiet on the astrological front this week.
Monday's Libra Moon promises smooth sailing through all our activities, while Tuesday and Wednesday's Scorpio Moon casts a more spiritual tone to our movements. Light-heartedness and fun surround us under Thursday and Friday's Sagittarius Moon, as this lunation promotes easy-going energy and joyful tone.
The weekend is when we can really get things done, thanks to the Capricorn Full Moon and its penchant for responsibility, security, and action. This is also the weekend of the 4th of July, Independence Day in the United States, which exemplifies the courage and determination of our forefathers, who fought hard to make sure we could enjoy the freedom we now enjoy.
Celebrating our independence also comes with a level of responsibility, so let's all remember that personally and globally, protecting our freedom falls to each and every one of us.

About The Author: Susyn

Susyn lives in New Mexico, and offers Psychic Guidance, Astrological Insights and Channeled Messages that will change your life! Her credentials are top-notch and include a doctorate in metaphysical studies and certifications from The American Association of Professional Psychics and The American Tarot Guild. She's also a published author, with two metaphysical books under her belt, and has authored numerous articles and horoscope columns. In addition to her readings, Susyn is also a mentoring practitioner who teaches others how to master their own gifts, raise their vibrations, and empower themselves. A sought after guest on numerous radio programs, she has also hosted her own radio show. If you're looking for one of the truly bright shining stars who can also read them with an accuracy that will astound, look no further. You can find Susyn at PsychicAccess.com.