Dream Postcards From The Other Side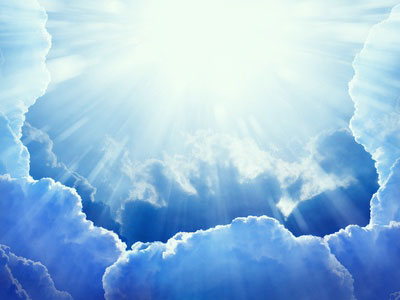 Recently, I had the most intense dreams and they were connected to a friend of mine who lives five thousand miles away across the globe. The dreams were random. I hadn't been thinking of her prior to going to sleep, nor of her deceased loved ones, whom I had never met, or had only met a couple of times.
I once read an article that suggested such dreams are 'asking for something' and that there is a request in there somewhere for the dreamer to do something, or deliver something.
Quite frankly, I have passed on a few spirit messages to this particular friend over the years, and I always seem to do so with a little trepidation. Although it was never said, I always felt she possibly thought of me as being odd… and not very bright. The problem is, when I refrain from passing on any kind of message, a nagging sensation will haunt me until I deliver. So I did.
I know for certain that we never lose the people we love, even to death. They continue to participate in every act, thought and decision we make. Their love leaves an indelible imprint in our memories ~ Leo Buscaglia
Fortunately, from the grateful response I got, it appeared the dreams meant a lot to my friend, and that they were healing for her and any family members she felt inclined to pass on the details to. The experience was very profound for me too, and I felt so at peace, as if a profound personal healing had taken place.
My friend's loved ones must have been on a mission to reach her that night and they did. I know that what we think about just before we settle down for the night can affect our sleep pattern, hence the advice by spiritual teachers not to watch violent programs, or even the news before bedtime. As usual, I had asked for psychic protection that night, so only loving energy filtered through, even though it wasn't for me!
I would like more positive dreams of my deceased father and pets, but I guess spirit knows best who needs a 'postcard from the other side.'
In the dream, I was in someone's busy home, full of visitors. I remember how my friend's home was always full of visitors and her late husband was the perfect host. I often wondered just how he did it. And there, in the dream he was smiling at me. He looked radiant and well. He'd suffered for years from cancer.
He wanted her to know that he was now following his passion, which was art. He'd always spoken about it, but never got to doing it. He really wanted her to know that he wasn't only lolling around painting though. That, in fact, he has an important task on the other side, assisting souls who have crossed over suddenly.
We then discussed addiction and he opened up about his much deeper insecurities behind his addiction, which he thought he'd masked so well when he was alive. He explained how he had created a situation for himself from a young age which required a lot of living up to. His high-ranking job involved being outgoing and social, and the booze gave him a sense of false courage and drive, until, it all caught up with his health.
They that love beyond the world cannot be separated by it. Death cannot kill what never dies. Nor can spirits ever be divided, that love and live in the same divine principle, the root and record of their friendship ~ William Penn
He told me to tell my friend that he loved her.
I woke up and jotted the contents of the dream down, then dozed off once more. Then, as if he'd been waiting for her departed husband to finish talking to me, my friend's late father stepped forward. He looked so broad and tall – quite dashing actually. The message was that he and her late mother had met up with her brother, who had committed suicide many, many years ago. Her father told me of the many recent family gatherings in different continents she had been a part of, and how she had been aware of her father's presence, especially when she was visiting her grandson. Her 'sense' of her beloved dad was real and he wanted her to know this.
It can be easier for us to experience certain psychic experiences within dreams, because we are more relaxed and open without constant sound and other interruptions going on around us.
If you go to sleep asking for a revealing or psychic dream, relax and allow the dream to come to you as you close your eyes. Trying too hard tends to push the dream away. Have paper and pen ready to jot down bits of your dreams, as they come back to you when you awaken.
If, for some reason you feel disorientated or ungrounded when you wake up from your dream travels, and this can happen if an alarm clock causes us to crash-land back into our body, don't jump out of bed. Take a few deep breaths and then, place both feet firmly on the floor in order to ground yourself. And there you will be, back in your earth body!

About The Author: Shani

Shani is a qualified practitioner in Reiki, aromatherapy, reflexology, body spin, and animal telepathy who received psychic development training at the Arthur Findlay College of Psychic Research in England. A published writer, her articles and predictions have appeared in several respected magazines and on psychic websites, and she has read for many celebrities and even heads of state in Africa. Because of her empathy, people find it easy to connect with her. Every month, she attends a psychic circle and the information that comes through from Spirit never ceases to amaze everyone present. Though she was born in London, Shani has traveled the globe and has studied the art of African Mysticism, bringing her unique flavor to those seeking her incredible talents. What she has taken away from her many travels abroad, is that there is always a sort of longing clients have to be connected to the source of their being. Get a reading with Shani at PsychicAccess.com.


This site uses Akismet to reduce spam. Learn how your comment data is processed.