Love Turns Practical With Venus In Capricorn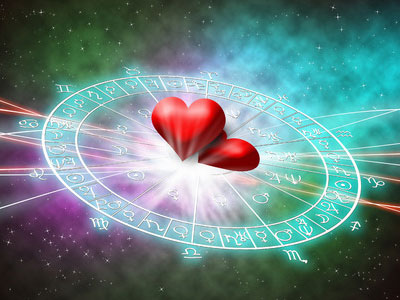 For the past few weeks, Venus, the Love Planet, has been in Sagittarius where the focus was on freedom versus intimacy and commitment. Due to this, many romantic relationships have been challenged, or have been coming to an end, and there has been a theme of speaking your truth.
But a shift is coming on December 25th, when Venus will enter into the sign of Capricorn until January 17, 2018. Compared to the adventurous and free-spirited risk-taking in our love lives in previous weeks, this will usher in a more practical and goal-oriented time for romance.
Once Venus enters Capricorn we will begin to place more value in security and stability, and we may become more strategic on how to get what we want, without compromising our integrity or personal beliefs.
Moving on will show you a lot about who you are, what you truly want and what you have no desire to waste your time on ~ April Mae Monterrosa
Improving personal relationships, as well as business relationships, will be favored during this period, as long as you think before you act. Ask yourself important questions like:
Will this person or situation bring abundance or cause chaos?
Is this person or situation a good investment of my time?
Capricorn is very serious. So, as we approach the New Year, think about who you want to take with you into 2018? It will set the tone for your relationships over the coming year.
If you are feeling tried or confused about a certain relationship or situation, than it's a great time to get clarity and clear out what is no longer bringing you joy!

About The Author: Laura

Attracting people from all walks of life, Laura has always been the type others come to for advice and direction. An initiated shaman, she's helped others to transcend fear and resolve dark aspects to achieve greatness in life and overcome limitations from the past.Spiritually, she's a mixed bag of traditional meets mystical, blending the best parts of Christian, Jewish and Muslim faiths with intuition and magic. She's been referred to as a witch, but considers herself a shaman. She uses her psychic gifts and divination tools to help you see the truth, awaken your spirit and overcome any problem. Contact Laura for a psychic reading at PsychicAccess.com