Miracles – Part 1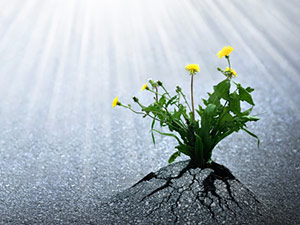 I've been very lucky in my work, as a healer and Yogi, to be able to hear all of people's stories. Often in my Yoga class we will have a time when people express their miracles in class. I've also had people tell me about miracles that have happened to them throughout their life, privately and in psychic readings.
Joan was a student of mine in her 40s. She told me about the day she was parked in her car with the window down. A young man came up to her with a gun and put it to her head. He told her to give him her wallet. The gun went off, she believes, accidentally. It was pressed right up against her temple.
She closed her eyes and listen to the blast of the gunfire. She opened her eyes and expected to be dead. However, much to her surprise, she felt very much alive. She turned and looked at the young man who had the most terrified look of shock on his face. The gun was still pressed up against her temple. He immediately ran away.
There are only two ways to live your life. One is as though nothing is a miracle. The other is as though everything is a miracle ~ Albert Einstein
Something or someone had prevented that bullet from going into her temple. When she called the police, she actually believed she might have imagined the gun going off at this point. When you have time to think about something you start to rationalize and you may begin to think that perhaps you are delusional or making something up. However, the police did find a bullet hole in the side of her passenger door!
One of my clients told me that she had lost the diamond in her wedding ring. She was devastated and looked all over the house and her car – everywhere she could. She had spent over a month looking for it, intentionally not vacuuming her car or house.
One day she was walking up the stairs to  my Yoga studio, where I was teaching in a large health club. By this time the gym had probably been vacuumed at least 30 times. She saw something shiny on the floor. Thousands of people had walked up and down those stairs in that month. No one else saw what she was destined to see. It was her diamond wedged up into the crack of the stairs.
Miracles are a retelling in small letters of the very same story which is written across the whole world in letters too large for some of us to see ~ C.S. Lewis
Another Yoga student told me that she had been really depressed, because she had been out with a lot of men that had been really abusive, and she had been in a lot of relationships that did not work out well. She really wanted to get married and have children. Life was difficult for her during that time.
To top it off she then got into a car accident. She thought, "how much more can I take?". She was  raced to the hospital and a wonderful nurse helped her with her injuries. The nurse, James, eventually became her husband. That's how she met him.
Please share your own miracles in the comment section below, to help inspire others!

About The Author: Satya

Satya lives in Northern California and is a natural Clairvoyant, Empath, Conduit, teacher, author, animal lover, healer, Reiki Master and an advanced yoga instructor. She has provided valuable psychic assistance to Hollywood stars, athletes, and everyone else in-between. A multi-layered Intuitive, with many unique gifts at her disposal, she can give you a doorway into the past as well as a gateway to a happier future. With her long distance energy work, she provides healing for people and animals too! She instantly spots karmic connections from past lives that directly affect current situations, helping clients to move through them quickly. For accurate solutions on just about any pressing problem, you can find Satya at PsychicAccess.com.


One Response to Miracles – Part 1