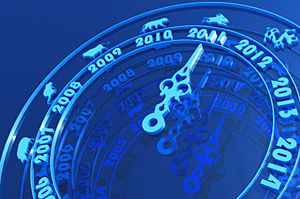 We recently entered the Chinese New Year on February 3rd, 2011. We are now in the Year of the Rabbit. The last time we had the Year of the Rabbit was back in 1999.
What I find particularly interesting about the Chinese New Year is the color red and the importance of fireworks. When celebrating this special occasion the Chinese wear red and write poems on red paper. They also use red envelopes with money in it, which they give to their children. 'Luck money' is what it is called.
The significance of the color red is that it's the color of fire. At the beginning of the celebration of the New Year they have fireworks, representing the burning of all bad luck. The tradition stems from the belief that the 'cracker jacks' and vibrant sparks frighten away evil spirits. Read the rest of this entry »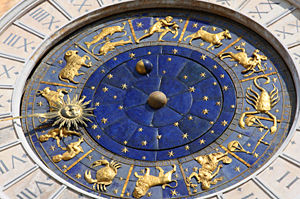 There has been much talk and controversy recently following media reports that a shift in the Earth's alignment has gradually been changing the dates of our zodiac birth signs. It has even been reported that a 13th zodiac sign should be added.
The premise for this is the fact that changes in the Earth's orbit has had the effect that our planet is no longer aligned to the stars in the same way, compared to the time when the signs of the zodiac were first conceived. The implication would be that all the birth dates of the zodiac signs have over the years shifted by about one month. This has caused much unnecessary confusion and many people are now uncertain about the validity of their zodiac sign.
What few people realize is that Western astrologers have been aware of this 'change' or 'shift' for centuries. It has also been reported before, but this time around it simply became a viral news item, which clearly reflects the uncertain times we live in and how fast, far and wide information can be spread using modern technology. Read the rest of this entry »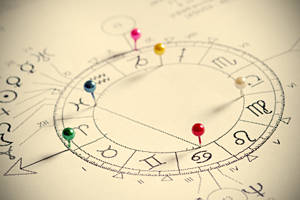 An astrological chart can be a wonderful tool – a marvelous means of gaining insight into who we are as a person. Reading your astrological chart and having it interpreted correctly is the only way to be able to use this tool effectively.
Many people think that their Sun Sign is the only important aspect to know, and little do they realize that it is a mere piece of the astrological puzzle.
We are complex beings, made up of a variety of astrological aspects. It is important to combine all these elements and influences, in order to truly function at the level of which we are capable. The world around us needs a combination of things to ensure the continuation of life and we are exactly the same.
If you over water a plant you can kill it. Too much, or too little, fresh air and sunlight may or may not damage a plant. We are just another expression of nature, except that we have arms and legs. Read the rest of this entry »