Astrology Forecast July 31 – August 6, 2023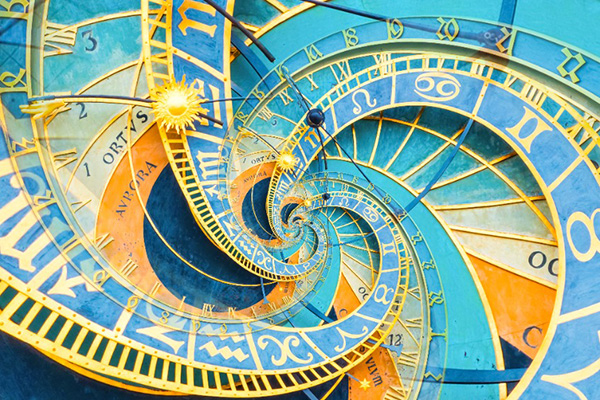 If there's anything important you simply must get done this week, do it today while the Moon is still in diligent Capricorn, because from tomorrow things may become a bit challenging when the Moon waxes full in Aquarius.
Tomorrow's Aquarius Full Moon may trigger sudden changes in direction or unexpected events. These shifts could work in your favor, but sometimes it's difficult to see the higher purpose of new developments when we feel thrown off course.
We will also tend to be more restless, moody, confused, or irritable than usual and family drama is much more likely to erupt. Focus on staying in your joy and maintain your inner peace. Stay in the moment, focus on gratitude and potential opportunities, and practice a stance of flexibility and patience.
If things still do go awry in your life tomorow, be sure to at least seek your peace and equilibrium by the evening, because tomorrow night's Mercury in Virgo opposition to Saturn in Pisces, combined with the full moon energy, may weigh heavily on our mental health. Do not entertain the temporary feelings of loneliness or depression. The Leo Sun will come out again on Wednesday! More will also become clear or make more sense once the Moon glides through gentle, spiritual Pisces on Thursday and Friday.
The weekend unfolds under a creative Aries Moon, so if you were handed some full moon lemons this week, consider some new recipes for making lemonade! Overall this week will make for an interesting few days, as is often the case when we transition from easy-going July into fiery August.

About The Author: Susyn

Susyn lives in New Mexico, and offers Psychic Guidance, Astrological Insights and Channeled Messages that will change your life! Her credentials are top-notch and include a doctorate in metaphysical studies and certifications from The American Association of Professional Psychics and The American Tarot Guild. She's also a published author, with two metaphysical books under her belt, and has authored numerous articles and horoscope columns. In addition to her readings, Susyn is also a mentoring practitioner who teaches others how to master their own gifts, raise their vibrations, and empower themselves. A sought after guest on numerous radio programs, she has also hosted her own radio show. If you're looking for one of the truly bright shining stars who can also read them with an accuracy that will astound, look no further. You can find Susyn at PsychicAccess.com.