Astrology Forecast July 24 – 30, 2023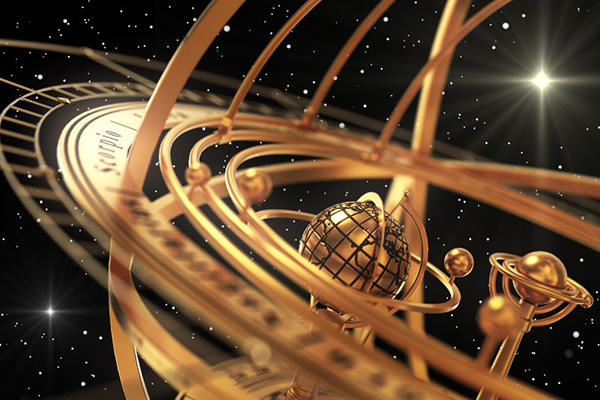 Today's energies will be easy-going as there are no changing aspects. Just remain cheerful and balanced under the rest of the Libra Moon, because when it ventures into Scorpio tomorrow for a three-day tour, we can expect more intense, impulsive energies.
Tomorrow evening's Scorpio Half Moon could trigger relationship conflict, family drama, or public disputes, so stay calm and think twice before you act. Especially keep the peace and stay on good terms with your partner, spouse, or love interest, as the likelihood of romantic conflict will continue through to Wednesday under the Scorpio Moon's opposition to Jupiter in Taurus.
To potentially make matters worse, the Scorpio Moon square with Venus in Leo on Thursday may additonally become the source of conflict with motherly figures in your life. If trouble has already ensued with your beloved on Tuesday or Wednesday, do not be surprised if their mother, sister or ex gets involved in the matter. Stay calm, and go high if the women in your partner's life decide to go low, instead of minding their own business.
The mood with your significant other should improve under Friday morning's Leo Sun trine with a Sagittarius Moon. If so, then leave well enough alone, otherwise you may be up for a drama reboot by late afternoon under the Sagittarius Moon square with Mars in Virgo. Fortunately, love and romance should be very much back on track by Saturday evening under the Sagittarius Moon trine with Venus in Leo.
The most significant astrological shift this week will be Mercury's move into Virgo on Friday. Mercury rules the sign of Virgo, so don't be surprised if your attention to detail increases or you find yourself nitpicking about things that really aren't important.
The weekend might turn out to be more work than play when the Moon moves into Capricorn on Saturday. This aspect tends to inspire a more serious, ambitious and determinded mood, so when duty calls don't try to fight it. Make the most of this deliberate, focused energy to get some pressing tasks done at the office or home, and set goals for the coming week.

About The Author: Susyn

Susyn lives in New Mexico, and offers Psychic Guidance, Astrological Insights and Channeled Messages that will change your life! Her credentials are top-notch and include a doctorate in metaphysical studies and certifications from The American Association of Professional Psychics and The American Tarot Guild. She's also a published author, with two metaphysical books under her belt, and has authored numerous articles and horoscope columns. In addition to her readings, Susyn is also a mentoring practitioner who teaches others how to master their own gifts, raise their vibrations, and empower themselves. A sought after guest on numerous radio programs, she has also hosted her own radio show. If you're looking for one of the truly bright shining stars who can also read them with an accuracy that will astound, look no further. You can find Susyn at PsychicAccess.com.