Astrology Forecast August 28 – September 3, 2023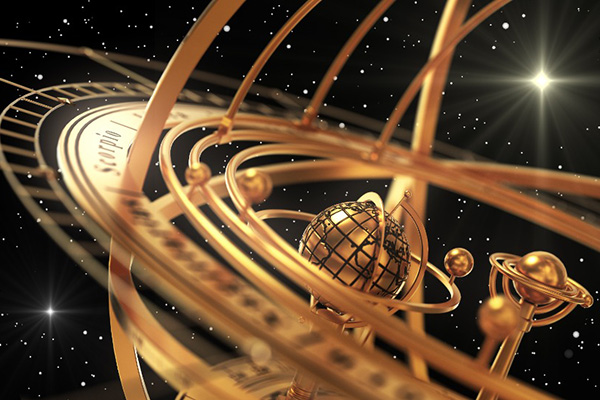 We are in for a busy week astrologically, starting with Uranus going retrograde today.
While outer planets can be subtle when they begin a retrograde period, Uranus is the exception, as its very nature is to create unexpected changes. In combination with the Moon passing through Aquarius (the sign Uranus rules) today and tomorrow, it's best to expect the unexpected.
More annoying than problematic, some of the problems this scenario may cause is oversleeping, overeating, and minor computer or appliance problems. Nothing that comes our way will be too overwhelming to navigate, but it may cause brief delays as we rally to get things back on track.
On Wednesday we'll have a Blue Moon, meaning it will be waxing full for the second time this month. Thus the saying "once in a blue moon," to refer to a rare or unexpected event. A Blue Moon usually brings a positive surprise our way, and perhaps this will remedy whatever problems we encountered on Monday. Fingers crossed!
Stay grounded and prepared to face the truth Thursday afternoon, because the Pisces Moon opposite Mercury Retrograde in Virgo could reveal information that may disillusion or compel us to change our mind about a long-held belief. Think carefully before you act and try not to overreact.
If you're wondering if there will be any quiet days this week, take heart! Friday and Saturday the Aries Moon will restore our energy and get us back on track in no time. And there's more good news. On Sunday, Venus will end its six-week retrograde and go direct, bringing back the love, passion and beauty that this planet is known for.

About The Author: Susyn

Susyn lives in New Mexico, and offers Psychic Guidance, Astrological Insights and Channeled Messages that will change your life! Her credentials are top-notch and include a doctorate in metaphysical studies and certifications from The American Association of Professional Psychics and The American Tarot Guild. She's also a published author, with two metaphysical books under her belt, and has authored numerous articles and horoscope columns. In addition to her readings, Susyn is also a mentoring practitioner who teaches others how to master their own gifts, raise their vibrations, and empower themselves. A sought after guest on numerous radio programs, she has also hosted her own radio show. If you're looking for one of the truly bright shining stars who can also read them with an accuracy that will astound, look no further. You can find Susyn at PsychicAccess.com.