Astrology Forecast July 17 – 23, 2023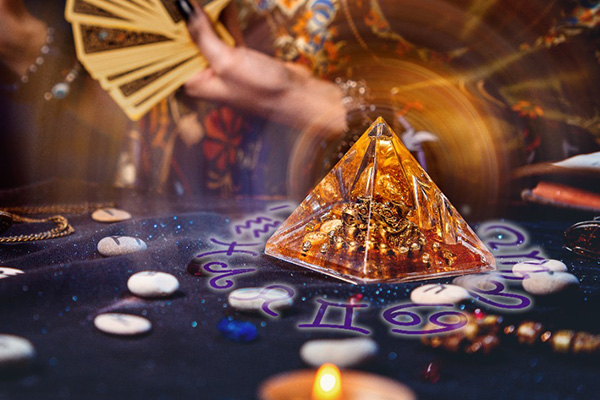 The week begins with a gentle Cancer New Moon today, which will instill us with the desire to nurture ourselves and others. Under a Cancer New Moon our emotions take center stage and our sense of compassion, kindness and tolerance becomes elevated. This evening's Cancer Moon trine with Neptune in Pisces will add to our heightened empathy and understanding.
Make the most of these energies by reaching out to someone you care about, or step up to make the peace with someone you have been at odds with.
Tonight will also be a great time to catch up on your spiritual practice with some meditation, prayer for others, oracle card or rune reading, or journaling.
Our love-and-belonging mindset will escalate even further tomorrow and Wednesday, as the Moon glides through big-hearted Leo and inspires us to lean in and reconnect with those closest to us.
We'll also have to do some productive work this week, of course, and the Virgo Moon will make Thursday and Friday's the ideal days to take care of responsibilities and tasks we cannot postpone until next week.
The Sun enters Leo on Saturday, heralding a four-week cycle of self-love, generosity, and strength of heart. A few hours later, Venus will turn retrograde, kicking off a six-week cycle of romance and relationship energies that we'll need to pay close attention to. This aspect can bring lovers back from the past (not necessarily for a reconnection) or create the opportunity to magically connect with your soulmate.
If you're in a relationship that has run its course, this will become more apparent in the weeks ahead, and if you have been neglecting a valued relationship in your life, this will become equally apparent. Expect changes in your relationships over the next month and a half. Being more mindful with your partner, loved ones and friends will work in your favor during this time.

About The Author: Susyn

Susyn lives in New Mexico, and offers Psychic Guidance, Astrological Insights and Channeled Messages that will change your life! Her credentials are top-notch and include a doctorate in metaphysical studies and certifications from The American Association of Professional Psychics and The American Tarot Guild. She's also a published author, with two metaphysical books under her belt, and has authored numerous articles and horoscope columns. In addition to her readings, Susyn is also a mentoring practitioner who teaches others how to master their own gifts, raise their vibrations, and empower themselves. A sought after guest on numerous radio programs, she has also hosted her own radio show. If you're looking for one of the truly bright shining stars who can also read them with an accuracy that will astound, look no further. You can find Susyn at PsychicAccess.com.