Aphrodite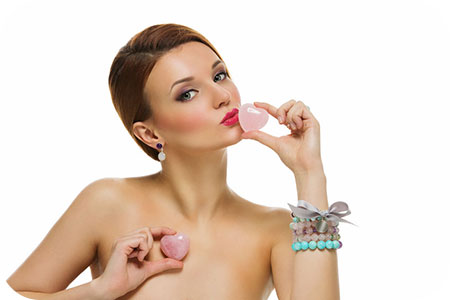 If you are single and looking, do yourself a favor and experiment with gemstones in your search for a life partner. Let's face it, in the game of love we can use all the help we can get, right?
Gemstones have been used since ancient times for healing and metaphysical purposes. For instance, Stone Age women would wear gemstones to improve their fertility, while Stone Age men wore gemstones for personal protection.
The Egyptian queen Cleopatra, was fanatical about emeralds, which she wore for fertility and eternal youth. And Aphrodite, the Greek Goddess of Love, is traditionally associated with rose quartz, because of its ability to attract love and romance.
To attract or manifest love, gemstones can be used in a variety of practical ways. They can be worn as jewelry, or placed around the bedroom. They can also be used in spiritual practices, such as meditation or ritual.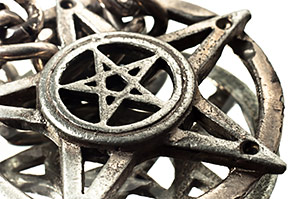 Possibly no other spiritual or religious icon in our culture is as misunderstood as the pentacle, or five-pointed star. Many people automatically believe the pentacle is connected to some form of darkness, evil or satanic worship. This could not be further from the truth.
Along with its powerful symbolism in Wicca and other pagan traditions, the pentacle also has roots in Christian and Jewish mysticism, as well as Native American religion.
Over the centuries the symbol has taken on many meanings. Its most lasting symbolism, however, is that of the five classical elements: Earth, Fire, Air, and Water, with Spirit at its head. Continue reading →