The Power You Hold Within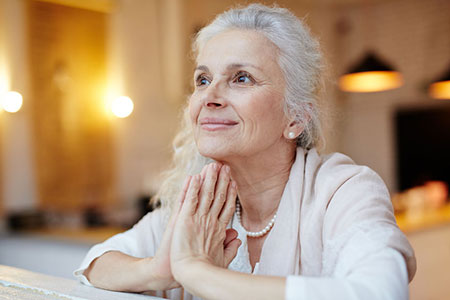 There are days in everyone's life when it feels as if you are at the end of your rope, and unable to face another day. These are actually the times that you have the most power!
When you are stressed, frustrated or lacking in energy, take time to go within and tap into your inner guidance. Quiet your mind, just for a few minutes, breathe and allow your guides and angels to connect with your energy. It doesn't matter what type of energy you have going at the moment; it can be negative, positive, angry, happy, sad. It simply does not matter.
Once your guides connect with you, they can either enhance the positive energy, or they can take the negative energy away. They have the ability to lessen the pain, the anxiety, the frustration. They are also able to show you a new path, to enable you to walk away from the drama in your life.
It is vital to "cast your worries and cares to a Higher place." When you let your guides and angels take these things off your shoulders, you will start to see a clearer path ahead. It won't happen immediately, but with practice you will find that there is insignificance in most of the issues and drama. Even the 'big stuff' will just not feel as big anymore.
Relationships are a huge area of stress for many. Too often someone has chosen the wrong partner to spend their life with. Yet, when the relationship eventually falls apart, they often feel that the end of their world is upon them. They even believe their mismatched partner is the only person that will ever make them happy. This way of thinking is wrong in every way. No one else can make you happy. True happiness comes from within.
 I know that the answer to what we need to do next is in our own hearts. All we have to do is listen, then take that one step further and trust what we hear. We will be taught what we need to learn ~ Melody Beattie
Just because you 'love' someone desperately, is not necessarily a reason to remain in something that is very wrong or toxic. Sometimes we need to step back and look more carefully at what you blindly accept, and compromise on, in the relationship. Is your partner loving, respectful, romantic, or is the person aloof, sometimes loving, and only sometimes what you need?  Blind compromise is the main reason that many relationships fall apart. You cannot change another person, you are responsible for yourself, and they are responsible for themselves only.
Utilize the inner power you were given to heal, grow and learn.  It is available deep within you. Every person has it and it can change your life from one of sadness, hurt, anger and resentment, into a life of laughter, joy, peace and adventure.
Your guides and angels speak to you at all times, throughout the day. When you are making decisions, quiet your mind. What do you hear? What is your gut instinct? Are you listening, or are you choosing because of a want within you, without taking the time to properly quiet your mind and allow the true answers to shine through.
The intellect works best in service to our intuition, our inner guidance, soul, God or higher power – whichever term we choose for the spiritual energy that animates life ~ Christiane Northrup
Each day, I start with a simple prayer, "Universe, you placed me here for a reason, what is it you would like me to do, learn or share today? I am thankful for all you place in front of me."  And then I simply sit and listen. The answers don't always come right away, however many days will present a challenge or a positive experience that I can learn and grow from.
Start your day with gratitude, silence, and asking what you can do to better your day, or the day of others. Listen to your powerful inner guidance system, and follow it. Your gut will tell you. Your angels and guides speak to you there. It is not necessarily in an audible voice. Most often it just a knowing or a hunch that something is right or wrong  Don't over think it. Simply trust that your answers are true. You hold the power within to change your life for the better. Trust that it is for your higher good.

About The Author: Sheri

Sheri is an international psychic and angel reader who provides clear answers on finance, career, relationships, manifesting your dreams, and working-out the kinks of life. Since 2004, Sheri is the owner on an International Spiritual Healing Centre where she runs her Reiki practice - either working on clients or teaching them the levels of Usui Reiki. She utilizes her office space for readings that are conducted via mail, phone, chat or live. Since 2008, she's honed her gifts on various psychic service websites, where she's provided telephone, chat or email readings. She also works on a spiritual network for people who have suffered horrific loss, applying her own first-hand experiences with such tragedies. Sheri's work has been described as honest, compassionate and life-transforming and she would like to see all of her clients soar free to a higher level of spirituality and growth, and exponentially change the world to the best it can be. You can get a psychic reading from Sheri at PsychicAccess.com.


This site uses Akismet to reduce spam. Learn how your comment data is processed.