Reading The Akashic Records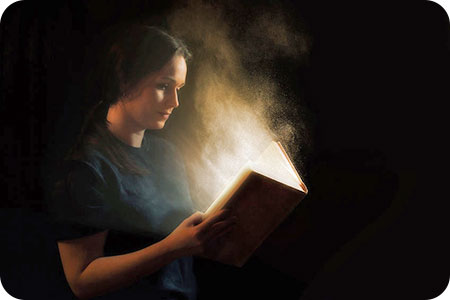 The Hall of Records, also known as the Akashic Records, is like a spiritual library that exists beyond time and space. It is here that I will go to get information on all that has been, all that is, and all that will be.
My clients often give wonderful feedback on the Akashic readings I have done for them, as it helps them to better see and understand the wisdom behind their suffering, as well as the different challenges they may be facing. Whether it be worry, fear, anxiety, depression, trust issues, weight problems, whatever it may be, it is made clear and then they are able to see what they need to do, or stop doing, to help remedy that area of their life.
Below are answers to some frequently asked questions that will help you to better understand the Akashic Records.
Q: Where are the Akashic Records located and how long has it been around?
The Akashic Records is located in the etheric plane and has always been in existence, since the beginning of creation.
Q: What do the Akashic Records contain?
Upon time and space is written the thoughts, the deeds, the activities of an entity – as in relationships to its environs, its hereditary influence; as is directed – or judgement drawn by or according to what the entity's ideal is ~ Edgar Cayce
The Akashic Records contain 'tablets' that are encoded with each action, deed, emotion, intention, thought and spoken word  that has ever existed.
Q: I'm a Christian and wondering if the Hall of Records / Akashic Records is mentioned at all in the Bible?
Yes. The Akashic Records is also known as The Book of Life, and that is how it is referred to in the Bible. You will find mention of it in the following passages: Exodus 32:32, Psalm 139, Dan. 7:10, Rev. 20:12 and also in Philippians 4.
Q: How do you get access to the Hall of Records?
I astral travel there.
Q: Who would benefit from an Akashic Reading?
Everyone.
Q: What do most people want to know when they come to you for an Akashic Record Reading?
They often want to know who they were in their past lives and what their soul purpose is in this life.
Let us suppose the spiritual investigator lets his gaze wander back to the days of Charlemagne, or to Roman times, or to ancient Greece. Everything that happened in those times is preserved in the trace left by its spiritual prototype, and can be observed in the spiritual world. This kind of vision is called 'reading the Akashic records' ~ Rudolf Steiner
Q: Do you personally go into your own Akashic Record and if so what have you found to be the most helpful for you? 
Yes I have, and for me it has been amazing in finding ways I can protect my energy. I make better, wiser decisions, for example, who I allow in my environment and who my companions are. I also do not drink any alcohol, as I have seen through many other readings that this does in fact help the door swing wide for negative entities to come in to wreak havoc in our lives and set up snares, keeping us off the path of truth and light. I often see the negative domino effect of this when looking at my clients' records. Sometimes we even need to set up healthy boundaries from those who do things to screw up their mental faculties. Once I set my own healthy boundaries I have seen my life change substantially for the better on so many levels.
If you would like me to look at the Akashic record of your soul, past, present and possible future, and learn ways you can change it for the positive and help you live the best life possible through knowing this information, I would love to help you experience your first Akashic Reading.

About The Author: Moon Goddess

Moon Goddess is a third generation empathic healer and seer. She started to give healing readings to people more than 20 years ago. She has always been interested and studied all things metaphysical from a young age. Being hypersensitive she can feel and see things before they happen. Utilizing the Tarot, and with the help of her Guides, she is a source of support for many people all over the world. After he passed over, her grandfather kept his promise and came back to say goodbye and gave her the most amazing experience. Moon knows there truly is a Heaven, and it is wonderful! Sharing her experience has helped many people after they have lost someone, or anyone experiencing some form of grief. Get a reading with Moon Goddess now at PsychicAccess.com.


This site uses Akismet to reduce spam. Learn how your comment data is processed.