Time To Shake Out Your Rugs!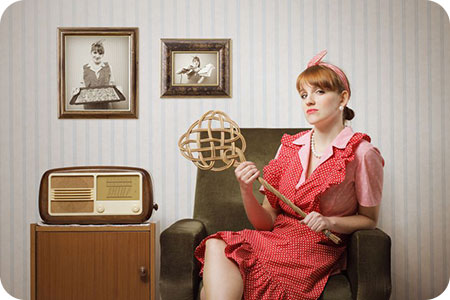 Every year when spring arrived, my mother used to say, "It's time to shake out the rugs and get all the dust out that settled over the winter." I never really understood what she was referring to. At the time I took it to be literal. It simply meant the rugs are dirty, so let's shake them out and hang them on a clothesline in the fresh air. We would beat them with a rug beater, to make sure all the dust would come out. The rugs would then go back in the house, smelling fresh and looking like new.
Now that I have matured, I realize what she was referring to on a wisdom level. These days when the spring season arrives, I look at my life and say, "What do I need to get the dust out of?"  And I don't rush through this process, I truly look at the depth of what is slowing me down, from the goals I have set, or from manifesting my best reality. This year it is no different.
These past few days I have been focusing on my business life. I work out of a home office, which has been decorated with things that relate to my spirituality, including vision boards, special metaphysical items, books, cards, crystals and some office supplies, which has become an extremely cluttered mess.
My personal energy has also been cluttered lately, and I realized this while I was walking around the piles of papers on the floor. I also noticed the multitude of cards and books which no longer resonate with me, but were still sitting dormant on over-packed shelves. All this clutter was pulling the good energy out of me every time I come in here to work.
Once we let go of the things that don't matter, we discover all the things that really do ~ Joshua Becker
So, I set my sights on a hardcore declutter cleanse – one room, one day. Seemed doable. Boy, was I ever wrong on that one! Five days later, and a lot of self-reflection while doing this, my office was finally decluttered.  I went through each book. Yes, I looked at each book and the little notes I had written inside them as I had read them. And I went through each deck of cards and smiled as I remembered why and when I had purchased them, and the use that they had with me. Obviously, this approach added a few days onto the process.
It is okay to reminisce when you decluttter, but it is not okay to hold onto things simply because they are represent a memory for you. As I let each item go (some I sold, some I donated) I prayed, "Thank you Universe for bringing these items into my life and for allowing me to pass them onto a new owner who will find the same enjoyment from them as I did when I purchased them."
The 43 books I put up for sale all sold in one day. The multiple oracle, Tarot and angel cards also sold in one day. By thanking the Universe and asking it go to another to also enjoy and use, I opened that door of my clearing. The Universe made sure that I was not going to continue to hold onto these things when they served no more purpose in my life.
In essence, this spiritual spring cleaning has brought me renewed energy and now I enjoy coming in this work room again. It is clean, fresh and has only those things that are resonating with me today, in this moment.
I would like to challenge you to shake out your rugs. What is holding you back from manifesting your Divine essence? Are you living in a space that you cannot function in? Are you looking for a partner, but your closet is filled with clothes to the point that there is no room for another? Are you holding onto your past, so the now cannot come in?
Clutter is not just physical stuff. It's old ideas, toxic relationships and bad habits. It's anything that does not support your better self ~ Eleanor Brown
Take a good hard look at your life and know that at times, clutter is not just physical and material. At times that clutter can be memories of hurts, disappointments, anger, resentments and negative energies.  That too needs to be cleared out in order for the Higher self to bring you to your Divine place.
Make this is your spring. Today. Wherever you live. It is time to let go of those things that bog you down and start fresh and refreshed. We are all meant to manifest our amazing Divine desires. Don't be your own wall. Don't be afraid to shake out your rugs.

About The Author: Sheri

Sheri is an international psychic and angel reader who provides clear answers on finance, career, relationships, manifesting your dreams, and working-out the kinks of life. Since 2004, Sheri is the owner on an International Spiritual Healing Centre where she runs her Reiki practice - either working on clients or teaching them the levels of Usui Reiki. She utilizes her office space for readings that are conducted via mail, phone, chat or live. Since 2008, she's honed her gifts on various psychic service websites, where she's provided telephone, chat or email readings. She also works on a spiritual network for people who have suffered horrific loss, applying her own first-hand experiences with such tragedies. Sheri's work has been described as honest, compassionate and life-transforming and she would like to see all of her clients soar free to a higher level of spirituality and growth, and exponentially change the world to the best it can be. You can get a psychic reading from Sheri at PsychicAccess.com.