competence
Published
February 10, 2021
|
By
Isadora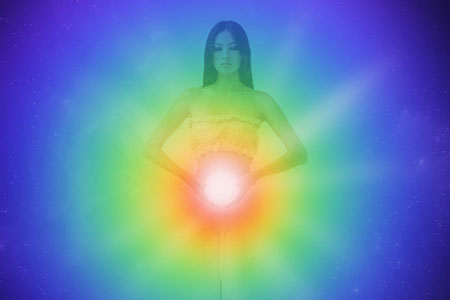 As I was coming out of meditation today, I had a message from Spirit. I was shown the beautiful ball of infinite Light that each of us are at the core. We are eternal Love and Light.
No matter what we learn, or how much earthly information we take in, no matter how much experience we accumulate in life on any given topic – at our core, we are already perfect in spirit.
This was an interesting insight for me, as a person who's spent most of her life chasing after more metaphysical knowledge and deeper spiritual experiences, only to find that none of the constant searching and spiritual work I had accomplished really matters when it comes down to the Light at the core of my being.
Sure, I have experienced a greater sense of expansion and mental understanding, from doing lots of spiritual work on myself, however, the innate perfection of who I am within, remains untouched and already perfect.
Some might disagree with this and say that it's not true, but this is beyond anything we could think, say, or do, it's our original State of Being that remains untouched by anything while we are here in human form.
I can say, however, especially as a Gemini, that when I'm called or propelled to do something different, or learn something new, it might take an army of thousands to stop me from doing it! When I feel guided to pursue something, I will move toward that and put a lot of my time and energy into it.
What is however interesting, is that the divine, eternal part  of us, the higher self, the ball of Light so to speak, is totally fine whether we pursue these things or not, because who we are with or without this knowledge or accomplishment, is already whole and complete.
If so, then why bother doing anything at all in this life, if it doesn't really matter and if we are already whole? My understanding is that we we can only follow the curiosity of the great mystery, as we make our way along our life journey.
Posted in

Life Design, Metaphysics, Psychic Phenomena, Self-Help, Spirituality
|
Tagged

authentic, awareness, competence, consciousness, divine guidance, divine inspiration, divine living, divine self, enlightenment, envy, higher consciousness, higher self, imperfection, inner peace, insecurity, jealousy, knowledge, life purpose, light, light body, meditation, self-acceptance, self-awareness, self-belief, self-confidence, self-reflection, social media, soul evolution, soul growth, soul purpose, spirit messages, spiritual awareness, spiritual growth, spiritual guidance, spiritual insight, spiritual knowledge, spiritual messages, spiritual path, spiritual practice, spiritual teachings, spiritual truth, spiritual wisdom, spirituality, vulnerability, wisdom
|
Leave a comment