Daily Archives:
June 14, 2022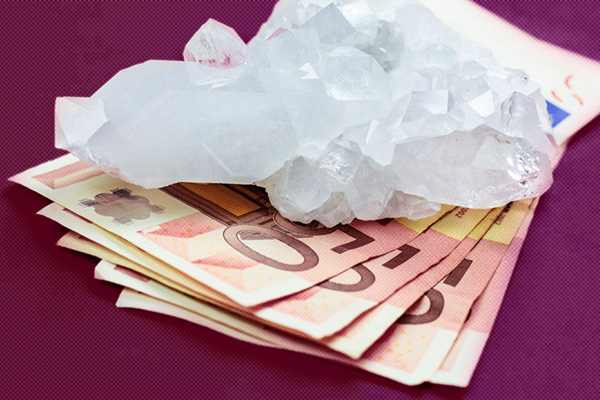 In these difficult times, we are all more budget-conscious, and for good reason. There is fortunately much we can do energetically to improve our finances. If it's been a while since you worked with your crystals, and you find yourself financially struggling, this is an excellent time to revisit this work. Using the right types of crystals can help you grow and attract this kind of energy.
But instead of merely wanting more money, think about the concept of prosperity: the state of being successful and thriving with complete economic well-being.
Prosperity crystals have colors associated with wealth: green, gold, and clear. The beauty and power of green stones such as jade, amazonite, aventurine, and peridot are known for their ability to attract wealth. The same is true for crystals and stones in shades of gold (citrine, tiger's eye, amber), as well as pyrite, or fool's gold. And clear quartz, one of the most versatile crystals of all, sparkles like a diamond and further magnifies the traits of the other prosperity stones.
The best way to use your favorite prosperity crystals and stones depends on your intention. If you have entered a lottery or lucky draw, for example, you can simply carry a prosperity crystal or two in your pocket. An entrepreneur or business executive can wear a stylish piece of jewelry with their favorite prosperity stone to grow a new business venture.
Prosperity energy doesn't have to be all about money only. Think of good fortune when making important deals, or a sudden flash of inspiration for a viable creative project. This is one of the key secrets many people struggle to grasp with prosperity: it is not merely material wealth!