Daily Archives:
June 12, 2022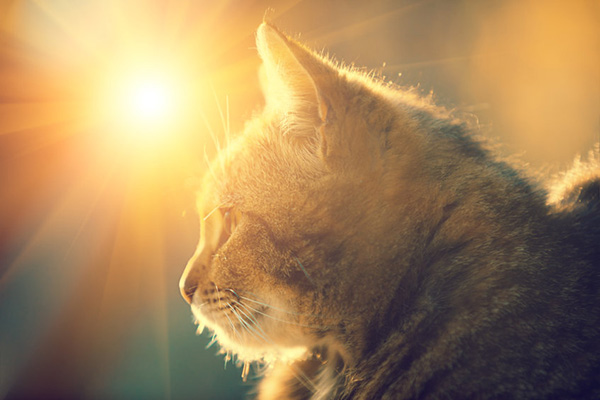 I am the proud pet mama of two cats who could not be more different from one another. Francis is fearless. She's an agile huntress who is always catching dragonflies and darting around the house. Merlin on the other hand, is slow and lazy. More content to make friends with mice and munch on leaves, he is a cat who just loves to love.
There was a time when Merlin went missing for some time. I was devastated! At first, I simply couldn't believe it. We had just moved a considerable distance, so he was not at all familiar with the area and his new environment. He is an indoor cat that is afraid of grass and any kind of large moving objects (like boughs of trees moving in the wind). I was terrified for him.
After many days of fruitless, I was beginning to lose hope. I had put the word out with the local animal control and missing pet boards. My partner and I knocked on doors and wandered the neighbourhood nightly, calling out his name, but there was no sign of him at all.
In my heart, I knew Merlin was still out there. As the second week of his absence ended, I just had to try something new. I was willing to try anything at this point!
So, I consulted the Tarot. I asked where I might find him, or when he would come home, but my intensely clouded emotions made a clear, sensible reading impossible. Reading for oneself is generally not a good idea, much less when you are as distraught as I was at the time. The Tarot is  also not the ideal psychic tool for these kinds of questions.
Then I began researching energetic methods for finding a lost a pet. This is when I discovered an energy meditation known as the 'golden thread,' or the 'golden cord.' It is a simple visualization technique for connecting energetically with a pet.