The Path Of Personal Development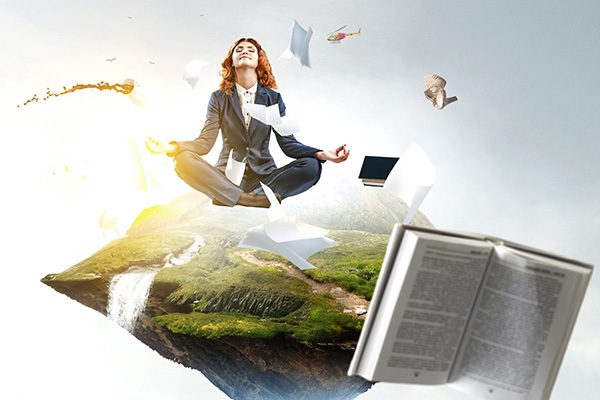 Personal development is an essential part of our spiritual mission and soul purpose in this lifetime. It is a lifelong process of self-improvement that involves setting goals, taking steps towards realizing those goals, and learning from our experiences along the way. It is an ongoing journey to becoming the best version of ourselves.
To fulfill this mission, we must develop various life skills, knowledge, insight and wisdom by growing socially, intellectually, emotionally, and spiritually. Personal development is thus a commitment to reach our highest potential in our current incarnation by striving to live a life of fulfillment and purpose.
The path of personal development is not the same for everyone. We all have unique personalities, traits, talents, interests, wishes and dreams. Our path is further determined by our values, beliefs, and life experiences, as well as our soul contract and calling in this lifetime.
It is a journey of physical, mental, and metaphysical self-discovery, in which we explore, uncover and evolve our true potential. It is a process of constantly learning and growing, which can take many forms.
To venture down our path of personal development we must take action and progress towards achieving your goals. It involves setting goals, creating plans, and taking practical steps to reach those goals. On a practical level this might include activities and pursuits like learning a new language, getting a degree, starting a business, achieving physical fitness, participating in a sport, volunteering, taking an art class, travelling abroad, pursuing a spiritual practice like meditation, divination, journaling, or dreamwork, and so on.
If you don't make the time to work on creating the life you want, you're eventually going to be forced to spend a lot of time dealing with a life you don't want ~ Kevin Ngo
Personal growth also involves making decisions, taking risks, and learning from our successes and failures. It is about taking responsibility for your life and choices and making the most of the opportunities that come your way. It is also about having a positive attitude, courage to overcome obstacles and to persevere when we fail along the way.
True personal development requires dedication, hard work, and discipline. It involves making sacrifices and pushing yourself outside of your comfort zone. It requires taking ownership of your life and taking responsibility for your choices, decisions, and actions. It involves being honest with yourself and challenging yourself to reach your goals.
People tend to think that happiness is a stroke of luck, something that will descend like fine weather if you're fortunate. But happiness is the result of personal effort ~ Elizabeth Gilbert
It can be a difficult and challenging journey for some. It will take time, effort, and dedication, but it will be a rewarding and fulfilling endeavor. It enables us to lead a more purposeful and meaningful life and ensure we become the best version of ourselves. It also brings with it a sense of clarity, inner peace, and fulfillment.
No matter where you currently are in your life, it is never too late to start striving for higher goals and greater achievement. Personal development is a lifelong adventure. It is never too late to start taking steps towards becoming the best version of yourself and fulfilling your spiritual mission in this lifetime. So, take that next step today.

About The Author: Zondra

Zondra is a highly successful Intuitive and Life Coach, dispensing her unique gifts she's developed over the last 20 years. Zondra acts as the remote control in the hands of her clients, helping them to select the best channel for their dream outcome to appear. A 5th generation psychic, her innate psychic gifts and her curious nature allowed her to explore and master NLP and Mental Training to incorporate coaching techniques that blend beautifully with Tarot. She's advised many on national and international markets and has experience serving companies in Portugal, UK, Ireland, Norway, Sweden, Denmark, Brazil, and in the US. She uses her experience to benefit others, to help them find ways to make real and important changes in their lives. So, if you'd like to change your life channel pronto, you've just reached the home of a very compassionate, non-judgmental practitioner, gifted in helping you manifest the life you'd prefer to be living. Zondra can be reached at PsychicAccess.com.