Don't Walk On Eggshells Anymore!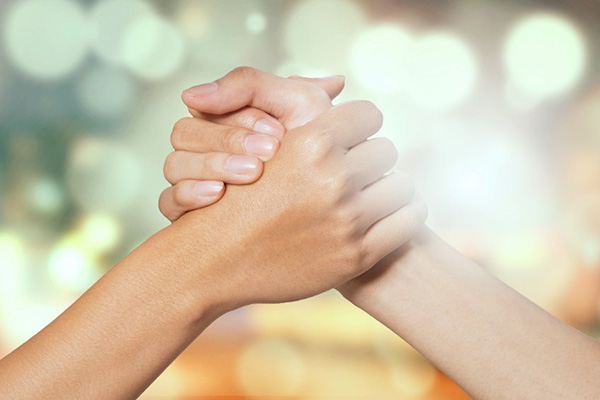 Do you often find yourself around people that make you feel like you have to monitor every single thing you say, for fear you may be hurting their feelings? Do you constantly have to be cautious and guarded around certain people in your life, because they internalize everything you say? It really is like walking on eggshells!
I used to have a friend like that. At first I complied, but then one day I decided to start talking like I would normally talk to my other friends. I wanted to see what effect it would have on this person. Well, it actually helped in the end, as it soon made her see how silly she was being. In fact, she even confessed to how she felt bad for reacting as if the entire world revolved around her and her feelings. It turned out to be a meaningful opportunity for her personal growth.
Also, have you ever known anyone whom you shared some inner most concern or anxiety with, and they act like you are making a mountain out of a molehill? You trusted them by sharing your inner most fear or heartache, and they react like it is nothing or you are just being silly. They may even turn around and act as if what you are saying is just plain wrong, or irrelevant! As a highly sensitive person I have experienced this many times in my life and it's no fun, trust me. And if you're like me, you just stop talking to this person all together about anything that may deeply matter to you.
These interpersonal experiences can be frustrating and hurtful, but also very valuable to learn from. As soon as this kind of  interaction happens with someone, it is useful to reflect on whom you can really trust and have faith in, and who not. If you become more aware of whom you surround yourself with, more people will come into your life that will truly hear you and really have compassion and a deep understanding of what you're trying to impart. They will also be willing and able to give great advice and be a great sounding board for you, without being egotistical or simply uncaring!
There is nothing we like to see so much as the gleam of pleasure in a person's eye when they feel that we have sympathized with them, understood them. At these moments something fine and spiritual passes between two friends. These are the moments worth living ~ Don Marquis
Aks God, Source, Spirit, the Universe to send compassionate people into your life to be part of your support system and encourage you on your way. And make every effort to also be there for others. We must always be careful who we open up to, as we could potentially be setting ourselves up for unnecessary disappointments. Joyful, conscious living is too precious to constantly expose yourself to toxic, uncaring people. Pray for them, but keep them at arm's length. Don't walk on eggshells anymore.

About The Author: Moon Goddess

Moon Goddess is a third generation empathic healer and seer. She started to give healing readings to people more than 20 years ago. She has always been interested and studied all things metaphysical from a young age. Being hypersensitive she can feel and see things before they happen. Utilizing the Tarot, and with the help of her Guides, she is a source of support for many people all over the world. After he passed over, her grandfather kept his promise and came back to say goodbye and gave her the most amazing experience. Moon knows there truly is a Heaven, and it is wonderful! Sharing her experience has helped many people after they have lost someone, or anyone experiencing some form of grief. Get a reading with Moon Goddess now at PsychicAccess.com.