Pay Attention To Your Psychic Intuitions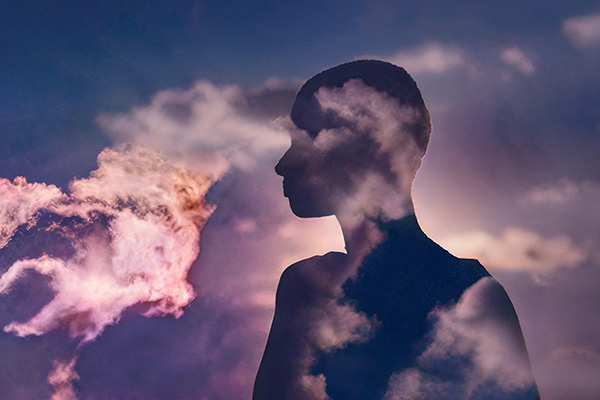 My psychic abilities were evident from a young age. For example, I remember 'knowing' beforehand that I was going to have a new teacher's at school when I was just five years old, while nobody had said a word about it to me.
I often knew days in advance when certain children's TV program would be broadcast before I could read schedules in newspapers or magazines.  I also knew in advance when next I was next going to see my favorite cousin again, even though he lived on the other side of the country and his family had no immediate plans of visiting.
When I was a teenager, I remember causing a commotion with a local hairstylist. I had told her that she would meet a Scottish guy who was a widower and that he would ask her out on a date. A few weeks later, much to her amazement, she did.
We all have some level of psychic awareness. Our intuition is a communication channel through which God, Source, Spirit, the Divine guides us in the right direction along our earthly journey.
Have you ever ignored a hunch or a gut feeling, but that little voice inside just wouldn't go away? I bet you regretted it later. It is never a good idea to disregardstrong gut feelings and nagging intuitions. It is usually spirit alerting you to something that requires your attention or immediate action. I learned this in a profound way some 42 years ago, when I prevented a child in a buggy from being blown in front of an oncoming vehicle.
About 12 years ago, my brother sadly suffered a stroke, which he thankfully recovered from. The evening it happened, I remember sensing that he may be in some kind of distress or danger. I did not know for sure exactly what it was, but I felt he was not doing well.
Intuition and gut feelings are not really abilities that you need to learn; rather this is an awareness you need to develop ~ Hugo Rodriguez
In the early stages of my adult psychic development, I had many vivid dreams. Many of them came true. If your dreams are very colorful, emotive, visually intense, and almost like reality, you may want to pay attention, as the dream state is one of the easiest ways for spirit reach us. It is much easier for the spirit realm to communicate with us in our dreams, because our waking consciousness wanes allowing easier access to our subconscious mind.

About The Author: Lucinda

Lucinda is a highly trained Intuitive and Empath, living in a beautiful village in North Yorkshire, England. She possesses the rare gift of understanding a client's personal pain and has been through many challenges, herself, which has only made her stronger! It is both her calling and her happiness to help those in need. And whenever she needs a little help herself, her Guides are always there to assist in her development and provide clear interpretations for her clients. Prediction has always been a great tool she could count on to accurately foretell events, but Lucinda also draws on her expertise with Dream Interpretation, Numerology, Angel Cards, Law of Attraction and Life Coaching to provide full and detailed solutions to any problem. A member of AMORC and Beyond Freedom Evolution, she provides inspiration, education and personal support for spiritual development. If you'd like answers or want to attract your desires, you can find Lucinda at PsychicAccess.com.