Honor Your Past Life Memories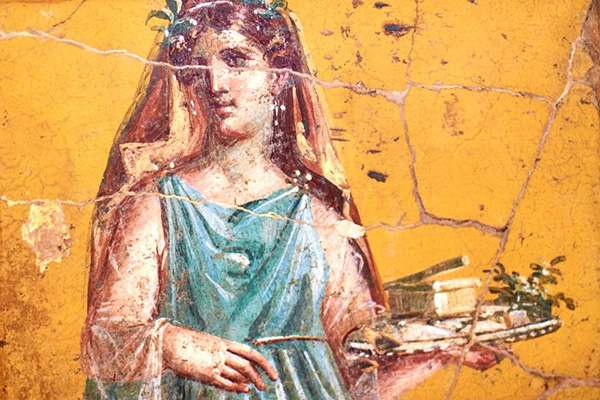 Sometimes we experience unusual memories accompanied by intense emotions, when nothing unusual has happened to trigger it and there is no apparent reason for us to feel this way. These memory flashbacks may be due to past life experiences that had a profound impact on our soul evolution.
Past life memories tend to come out of nowhere. For example, I love traditional parades, but whenever the marching band passes by I always get the shakes and even begin to cry.
I am also deathly afraid of covered bridges, to the point that feel traumatized whenever I must cross one. I also have a claustrophobic phobia to be trapped in confined spaces, or climbing up to a high place and being unable to come down. And last but not least being tickled freaks me out completely!
I believe these fears are all due to energy imprints from traumatic previous life experiences. As constantly evolving souls we all journey through many lifetimes on the path to spiritual transcendence. It's not simple or easy to shape a fully enlightened spiritual being.
So, why do we sometimes 'remember' these former traumas and why do we let it affect our current life? There is always a reason we carry things over from lifetime to lifetime. Some are things we still need to heal or overcome, while others are protective warnings of past life dangers that are meant to shield us from repeating the same mistakes.
In my work as a professional psychic and healer, I have also found that many people carry a fear of what caused their deaths in previous lives.
Sometimes these cellular memories from former incarnations are also beneficial and positive, even amazing. For example, I have heard of people who mysteriously just know how to sew, speak a foreign language, or handle a gun with confidence. Some people are inexplicably gifted to play musical instruments with no training, or paint, or dance. Some are naturally born healers or inventors with no formal education. Their abilities and skills just seem to come naturally.
A past-life wound may show up as a karmic illness, which is caused by energy left over from another lifetime that is present now to balance or complete karma for an individual. When used as an opportunity for metamorphosis, karmic illness has the potential to change a person's path in life for their greatest benefit ~ Caitlin Marino
We all carry amazing memories from our past lives, but we only remember small fragments of it, which is probably a good thing. Remembering too much will interfere with our soul growth and spiritual progress in this current lifetime. Be that as it may, always remember that you are an extraordinary, unique spiritual being with many past mysteries. Whatever you remember and feel is valid and should be honored. Spiritually speaking, you were certainly not born yesterday!

About The Author: Krystal

Krystal's psychic talents with people and animals are as remarkable as her non-psychic adventures. Divinely gifted with multiple avenues for reading energy, she's hosted TV and radio psychic shows that quickly skyrocketed to #1. She has read for musical celebrities, provided lectures and is an Ordained Minister who has performed marriages and eulogies. She was also the first female race car driver, holding 4 titles, her accomplishments immortalized in a book! For over 4 decades, she has connected with her Guides, receiving visions and info from just the sound of a client's voice, and she's taught many devoted pupils to tap into and harness their own special gifts. From her dream home in Ohio on 200 acres that house a menagerie of animals, including mini-horses, Krystal can be found whittling walking sticks on her porch that tell a person's life story, and her readings will hone in on your unique life story, providing clarity on any concern. She brings balance, love, and healing, not to mention love and light to your life path. She has 12 natural spiritual gifts that require no tools to get the message across. Her guides offer detailed insights on all you need to know at the moment you enter her session. If you would like a reading with a psychic prodigy who's been reading since the age of 5, you can find Krystal at PsychicAccess.com.