Trusting Your Inner Truth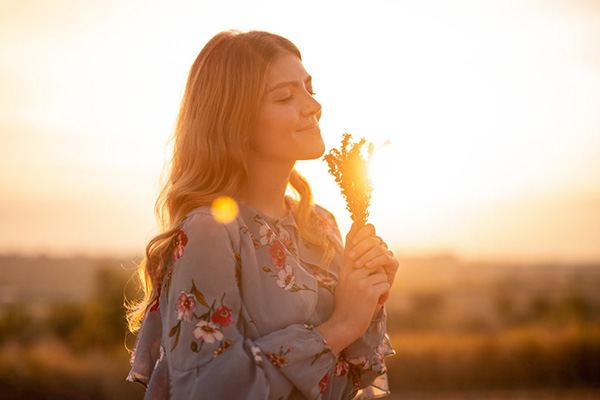 Who in your life would you define as someone you could completely and totally trust? A parent, your spouse or partner, best friend, or a co-worker? Do you rely instead on the support of your angels, spirit guides or loved ones that have passed on? If you have someone you feel you can unconditionally rely on, be it in this life of the next, consider yourself blessed and fortunate.
However, if you struggle to trust anyone or anything, there is one source you can always trust if you allow yourself to be open to it. In fact, if you accomplish this you never have to rely on any external sources, both secular and spiritual.
This one true source is your inner guidance, your inner voice, your intuition, your soul wisdom. When we become more aware of our inner guidance we can discern for ourselves when there is a 'twinge' or a 'gut feeling' that we are being presented with a truth. If you are in alignment with what truly resonates within, it creates a strong bond with your higher self that ultimately places you in a position of complete self-trust.
To achieve this we need a strong personal belief system. Our belief or faith must be such that we are able to accept without question that we have an inherent ability to discern complete truth. We must have total faith in our own inner guidance and embrace our spiritual wisdom within.
If we do not believe and do not honor the inner wisdom that exists in all of us, we need to ask ourselves why not? What can we possibly find in the external world or in others that is more reliable than our own inner voice? Why might we trust what is outside ourselves more than what resides within.
To live in the light of a new day and an unimaginable and unpredictable future, you must become fully present to a deeper truth – not a truth from your head, but a truth from your heart; not a truth from your ego, but a truth from the highest source ~ Debbie Ford
The one real and honest guidance element that will never let us down, turn away from us, try to twist and turn what we know as our own personal truth,  is our own soul, our inner sanctum.
Obviously, there is no reason we cannot also turn to those we truly trust for clear and honest information, guidance and support. But never without also consulting our own inner guru. We must at all times trust and honor the voice of the higher self within. This is where our ultimate truth and the eternal magic of who we really are resides.

About The Author: Kitty

Kitty is a Canadian Intuitive, born into a large family of clairvoyants and clairaudients. A local celebrity, she's been giving accurate predictions in her paper for over fifteen years now, and is often called upon to lead séances and provide readings at Psychic Fairs in Vancouver. A trained counselor, she combines her natural Gifts to detect blockages at their root, and provide detailed psychic information and practical advice for success and happiness. She's helped locate missing items and people, has communicated messages from loved ones who've passed on, and communicates with two Sacred Celestial Beings who are unerring in the startling information they provide. If you'd like to connect with this remarkable Intuitive, whose talent spans generations, you can find Kitty at PsychicAccess.com.