Choose To Contribute, Even In Difficult Circumstances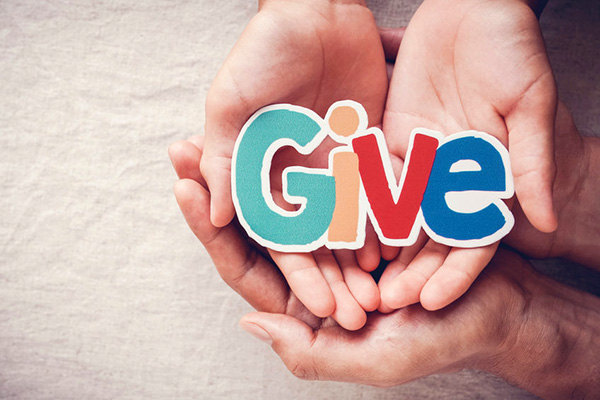 Over the recent Easter holidays, spirit has once again been making me aware of the dire need for gratitude and generosity in our world. Spirit asks us to reflect on those less fortunate who live in war-torn countries where they must survive daily atrocities.
Also, we must think of families closer to home who, due to illness or work issues, don't have enough to live in appropriate housing, or even know where their next meal is coming from. It is our spiritual duty to volunteer or donate to charities to help those currently living in adverse circumstances.
It is also important to give thanks for what we have, even if we are currently hoping for so much more in the future. Irrespective of our current circumstances, we can still radiate kindness and generosity. We can give our time to help others or just listen to someone in need of a confidant.
Meanwhile, regardless of where we stand right now, we can continue to visualize the outcomes we are expecting, for just a few quiet minutes per day. Remember to set achievable goals and give yourself a timeline to follow.
Stay focused. Stay committed. Stay strong. Lead by example. Smile and act as if your gifts have already arrived. Be excited by the small accomplishments and the little wins as you aim higher and stronger.
We all face challenges in life, and sometimes they can seem insurmountable. Instead of giving in to fear and worry, focus on something that makes you happy or someone who lights up your life. Stay the course and maintain balance as much as possible, while you work through those challenges.
When it comes to conversations and relationships, remember that we either contribute or contaminate with every interaction. Make the effort to choose to contribute, even in difficult circumstances. Solve disagreements without resorting to posturing and name-calling.
Remember there's no such thing as a small act of kindness. Every act creates a ripple with no logical end ~ Scott Adams
Whenever possible, take the high road. Although we are all human, at least try your best not to make things any worse. Refrain from being vindictive or piling on with an I-told-you-so, especially when someone is feeling defeated.
One of our greatest challenges is to rise above and forgive your transgressor. In addition, it can be very difficult for us to own our part in a disagreement or conflict. Know when and how to apologize and do it in a heartfelt manner. Avoid the temptation to recycle old arguments that should have been relegated to the past long ago.

About The Author: Monica

"What you think about, you bring about; what you believe, you become." This is Monica's philosophy, derived from her twenty-five years of experience as a Clairvoyant, Light Worker and Medium, living in Ontario, Canada. Monica has been a guest speaker at various Spiritualist churches, conveying Spirit greetings and messages from loved ones during Sunday services, All Mediums Nights, Healing Services, Meditation Services and special fundraising events. She's been an advisor to several international business leaders and connects with all of her clients on a level of love light and empathy. She delivers messages containing ideal outcomes and positive solutions with the help of her guides. If you'd like Monica to help shape your destiny, you can find her at PsychicAccess.com.


This site uses Akismet to reduce spam. Learn how your comment data is processed.