Being Relaxed Is Good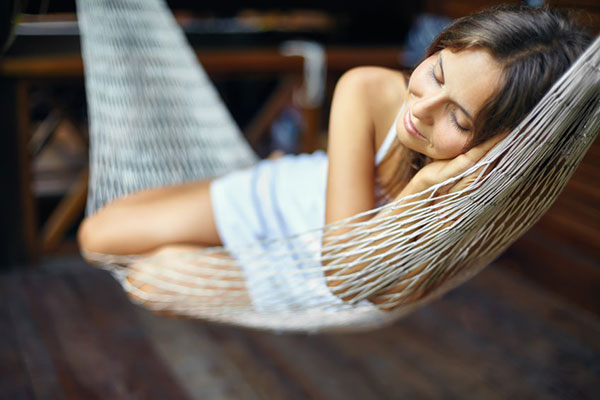 It is difficult for most of us to enjoy a few moments of deep relaxation and inner peace. The many pressures of modern life seldom affords us the bliss of such a 'luxury.'
A relaxed mindset if vital for our spiritual well-being and soul growth. When we are in a relaxed state, we are better able to channel our higher self and be aware of what our angels and guides are saying to us. But when we are inundated with the chaos of the world, we cannot connect with that higher frequency and we miss all the good things spirit has to offer.
So, I asked spirit what busy humans can do to be more relaxed more often. I received the answer from a cashier who, after I had paid said goodbye with a smile I will never forget and said, "Being relaxed is good."
I just nodded and said, "Yes, yes indeed it is."
In our busy lives we forget how important it is to take some time out for self-care. And when we do, we realize what we have been missing!
I believe the best starting point is healthy sleep. Taking the time to get a good night's rest empowers us to wake up and find that life doesn't seem quite as difficult as it seemed the day before. Good, adequate sleep helps us see life through the lens of a more relaxed mindset.
Being well-rested is good.
A few additional lifestyle choices that are not so difficult to achieve can further enhance a relaxed state of mind. These include healthy eating and proper nutrition, exercise, taking warm baths, meditating, reading a good book before bedtime, and so on.
Tension is who you think you should be. Relaxation is who you are ~ Chinese Proverb

Setting boundaries with others and avoiding drama and chaos are also fundamental changes needed for a relaxed way of life. Steering clear of negative, toxic people is one of the most relaxing, healing things we can do. Avoid people who don't know how to be kind and tolerant, as well as energy thieves and psychic vampires that deplete your energy.
Being drama-free is good.
It is of course also vital to say no to things you really don't want to do. Too often we do things we really don't want to. Why? For approval and acceptance? Is it adding any real value to your life? Just start saying no. Simple as that.
Saying no is especially good.

About The Author: Moon Goddess

Moon Goddess is a third generation empathic healer and seer. She started to give healing readings to people more than 20 years ago. She has always been interested and studied all things metaphysical from a young age. Being hypersensitive she can feel and see things before they happen. Utilizing the Tarot, and with the help of her Guides, she is a source of support for many people all over the world. After he passed over, her grandfather kept his promise and came back to say goodbye and gave her the most amazing experience. Moon knows there truly is a Heaven, and it is wonderful! Sharing her experience has helped many people after they have lost someone, or anyone experiencing some form of grief. Get a reading with Moon Goddess now at PsychicAccess.com.


This site uses Akismet to reduce spam. Learn how your comment data is processed.