The Art Of Receiving A Psychic Reading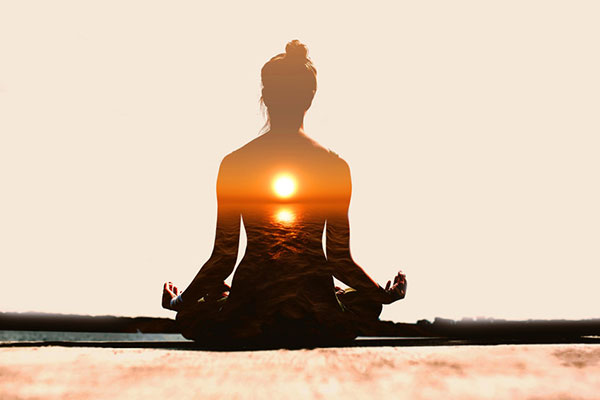 Yes, there is an art to receiving a psychic reading. It is an art of the heart.
What is art? Art is an expression of emotion, vision, creativity. It is an expression from the soul, the self. Art is also a skill that is practiced to proficiency in a specific area or aspect of human life.
The more open the heart is, the more that spiritual truth can enter. Before getting a psychic reading, it is worth the time to prepare the heart with careful introspection. The deeper you dive to the core of your inquiry – to the innermost reason why the answer, insight, or guidance you seek is important to you – the greater value you will derive from the answers you will receive.
Getting to the heart of what you need guidance with, or want to know, opens the doorway to spiritual wisdom and clears the pathways to the best reception of information available in the unseen energies that exist.
The clarity of your receptivity pathways will ultimately determine what your psychic advisor will be able to 'see, hear, feel, and know' on your behalf. They will only be able to channel the information you are ready to receive.
Although each psychic's individual gifts may have the capacity for much more, they are nonetheless divinely ordained to only deliver only as much as your heart is able to hold at that given time.
Furthermore, what has not been cleared from your mind and heart can also create 'static' in the reading. Every thought and feeling emits an energy, like a radio wave. True psychics are finely tuned to energies and will 'pick up' such vibrational frequencies. Therefore, if the real heart of your inquiry is distorted or coagulated by skepticism, pretense, or superficiality of focus, for example, these intruding energies may clutter the clarity of channeled information you might otherwise receive.
It is not the answer that enlightens, but the question ~ Eugene Ionesco
Where you choose to tune the dial of your mindset and inquisitiveness will determine the channel of energetic information your psychic reader will be able to access on your behalf. Thus, the specificity  of your questions and the clarity of intention you bring to a reading, will bring an equal measure of specificity and clarity to the answers received and guidance offered to you.
A psychic reading is best experienced in an authentic, open-hearted partnership between the reader, the recipient, and the Divine source of all energies, insights, and gifts. Each party plays a role and carries a responsibility in the quality of transmission of knowledge and insight from the subtle energetic and spiritual layers of existence explored in a psychic reading.
In this relationship, you can be like an artist who, with practice, draws out the deepest expression of your soul,  and behold a masterpiece of understanding created in your open heart.

About The Author: Lotus Grace

Grace is the epitome of her name, having endured a troubling childhood that paved the way for an adult, gentle, energetic grace that she now delivers to others through the gifts of movement, dance, and through her many intuitive gifts that she shares with her clients. For 30 years, this Hudson Valley, NY State resident has cultivated a unique way of helping others, drawing upon God as her best friend, advisor, and the all-encompassing force that is the bedrock of her faith. Her journey has led her to heal and grow through the mud of life and compassionately support others to do the same. She's immersed in the world's diverse faiths with a core that is deeply rooted in more than three decades of immersion in the spiritual practices and wisdom of devotional lineages. Her inner relationship with God/Spirit has deepened the intuitive sights, sounds, scents, and senses that unfold profoundly when she dances. Since 2004, Grace has run a spiritual healing arts and dance sanctuary, where she intuitively nurtures children, teens, and adults. In her client readings, she taps into her Empathic, Clairvoyant, Clairaudient, Intuitive healing to help clients access the divine guidance they need. If you're searching for a little added Grace, spiritual energy, and the answers you need, you can find Grace at PsychicAccess.com.